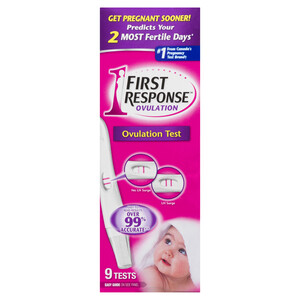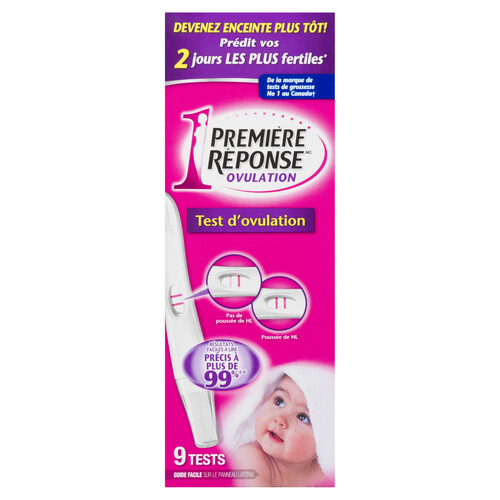 First Response Bonus Ovulation Test 9 EA
9 per pack
($4.44 per item)
Product Information
Storage
Store in a dry place below 30°C (86°F). Do not freeze.
Preparation And Usage
Easy guide Please read detailed instructions inside before testing (in English and French) 1 When to start Ovulation Test? Length of cycle (days) Using the first day of bleeding or spotting as day 1, count forward the following number of days to begin testing See insert for complete chart of all cycle lengths. Test any time of day. 2 Test Hold the tip of test in urine for 5 seconds 3 Wait 5 minutes 4 Read LH surge 1. Try to conceive within 24-36 hours 2. Do not use remaining tests No LH surge Go back to step 2 and test tomorrow Read instructions inside for more information about your results. For in-vitro diagnostic use. Not to be taken internally.