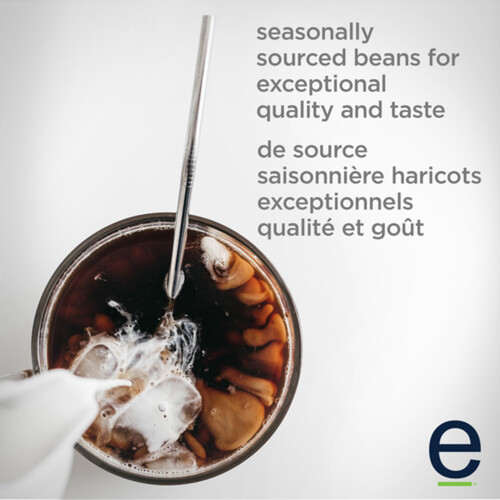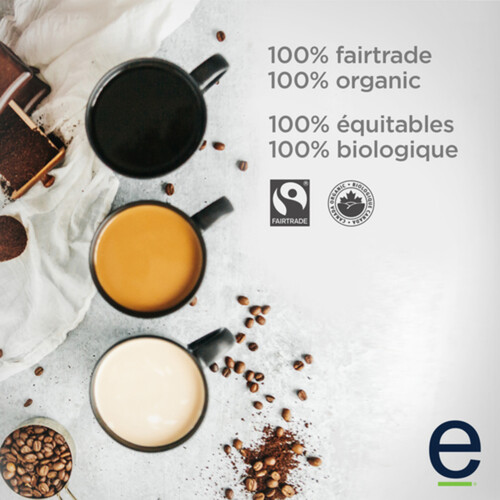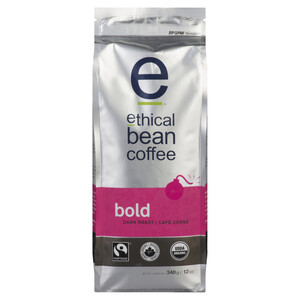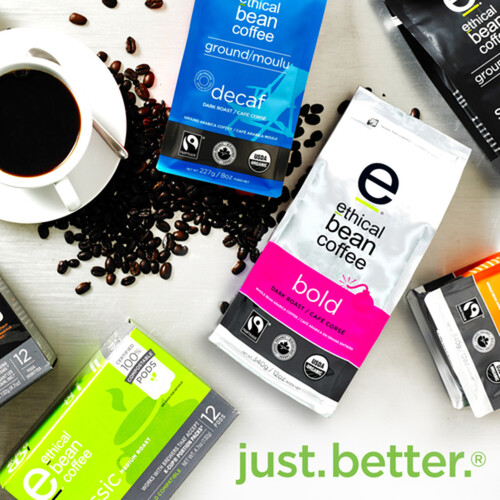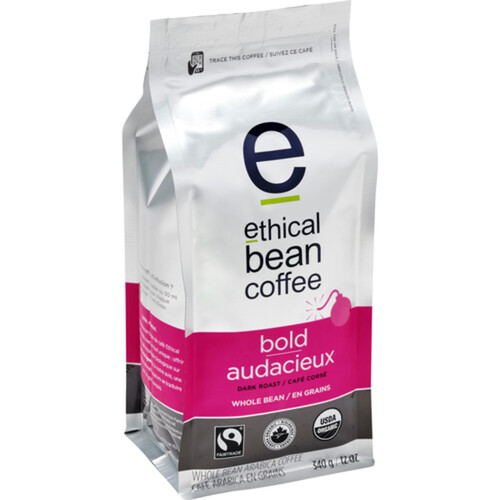 Ethical Bean Organic Whole Bean Coffee Bold Dark Roast 340 g
Product Information
Every delicious cup of Ethical Bean coffee has been crafted with one simple objective in mind: to make the best fairtrade organic coffee on the planet. Period. Because as far as we're concerned, doing something good should be rewarded with something that tastes spectacular.
Product Features
One 12 oz bag of Ethical Bean Fair Trade Organic Bold Dark Roast whole bean coffee
Ingredients
Canola Oil, Water, Liquid Yolk (Egg), Parmesan Cheese (Milk), Dehydrated Garlic, Concentrated Lemon Juice, Seasonings (Mustard), Salt, Spices, Cultured Skim Milk Powder, Cured Anchovies, Skim Milk Powder, Sugars (Molasses, Glucose-Fructose), Xanthan Gum.
Preparation And Usage
The perfect brewing ratio? Use 2 tablespoons or 30 ml of ground coffee for every 6 ounces, or 177 ml of water.