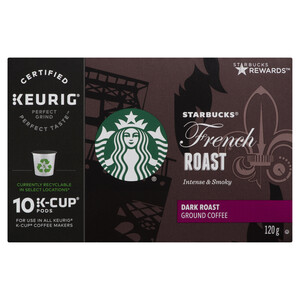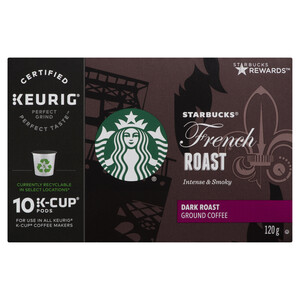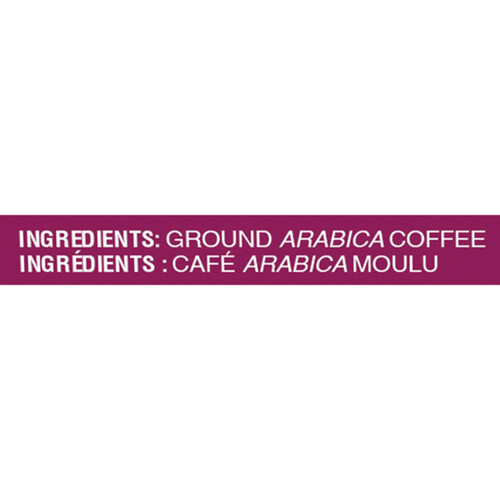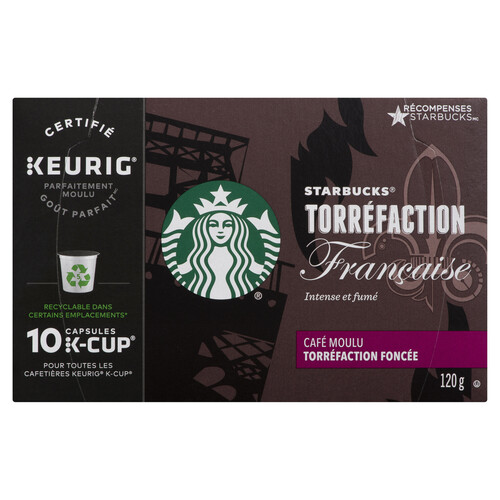 Starbucks French Roast Coffee K-Cup Pods 10 EA
10 per pack
($0.83 per item)
Product Information
This is French Roast, and you can't roast it darker. Straightforward, light-bodied with low acidity, and immensely popular since 1971, Starbuck's darkest roast is adored for its intense smokiness. Designed for use with the Keurig Single Cup Brewing System to provide a premium brewed coffee experience in less than a minute—without the mess.
Recycling Information
1. Peel lid and dispose.2. Empty contents or compost. Filter can remain.3. Recycle.Currently recyclable in select locations.**Currently recyclable in British Columbia, Canada.This package is made with a minimum of 35% post-consumer materials.