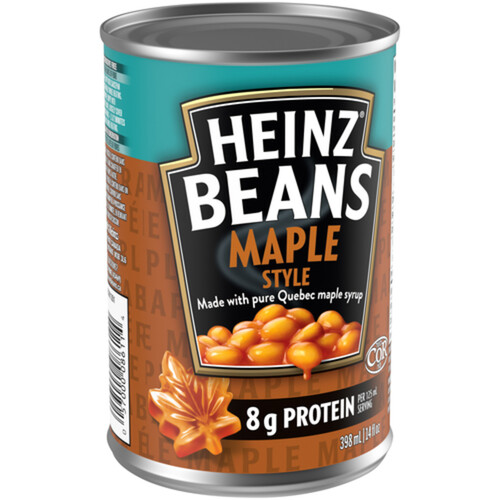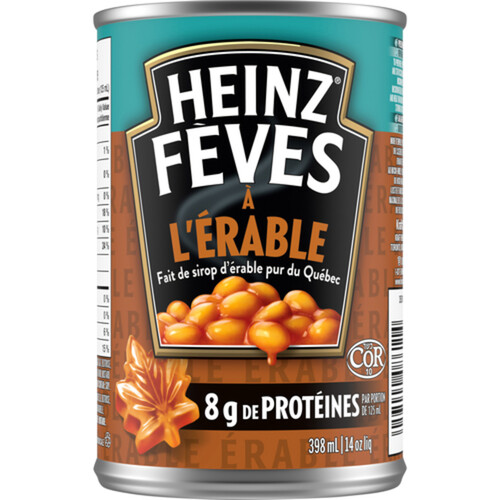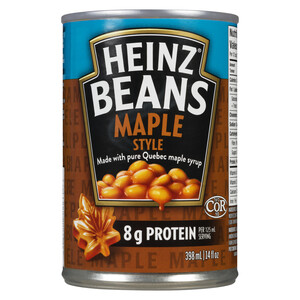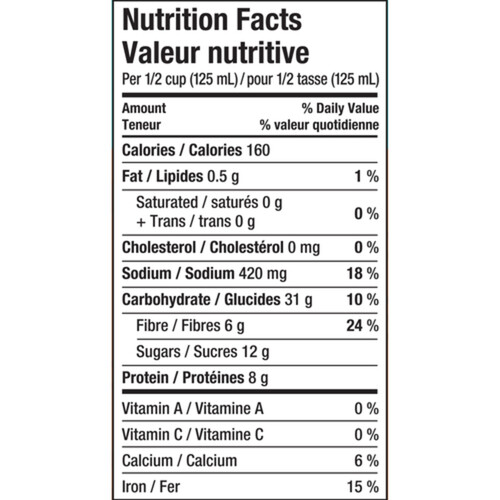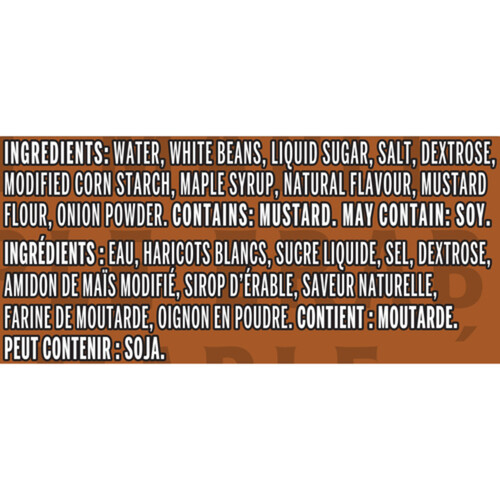 Heinz Maple Style Beans with Pure Quebec Maple Syrup 398 ml
Product Information
For years, Heinz has proudly provided the highest quality products. Our Heinz Maple Style Beans with Pure Quebec Maple Syrup are no exception! These beans are made with the richness of Quebec maple syrup – a true comfort food. Heinz Beans have been proudly prepared in Canada for over 100 years!
Product Features
Very high source of fibre
Cooking & Usage Tips
To prepare: Empty into saucepan and stir occasionally while heating. Microwave: Empty into microwaveable bowl. Loosely cover and heat on high for 1 - 11/2 minutes stirring once while heating.
Ingredients
Ingredient: 100% Arabica Coffee.
Nutritional Information
per (125.0 ml)
| Amount                               | % Daily Value |
| --- | --- |
| Calories 160 | |
| Fat 0 g |                      1 % |
|  Saturated 0 g |                      1 % |
|  + Trans 0 g | |
|   Omega-6 0 g | |
|   Omega-3 0 g | |
|  Monounsaturated Fats 0 g | |
| Cholesterol 0 mg | |
| Sodium 420 mg |                      18 % |
| Potassium 0 mg |                      0 % |
| Carbohydrate 31 g |                      10 % |
|  Fibre 6 g |                      24 % |
|  Sugars 12 g | |
|  Sugar Alcohols 0 mg | |
| Protein 8 g | |
| Vitamin A |                      0 % |
| Vitamin C |                      0 % |
| Calcium |                      6 % |
| Iron |                      15 % |