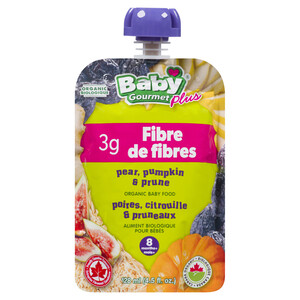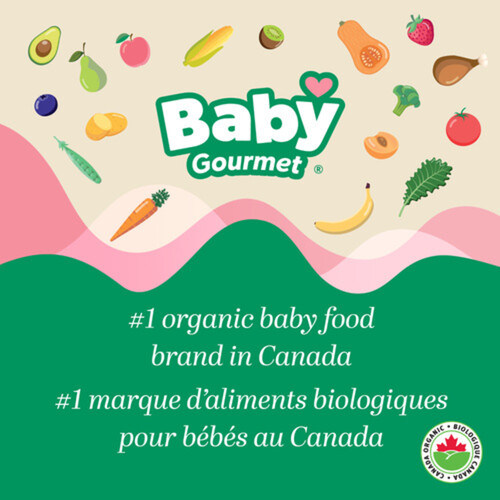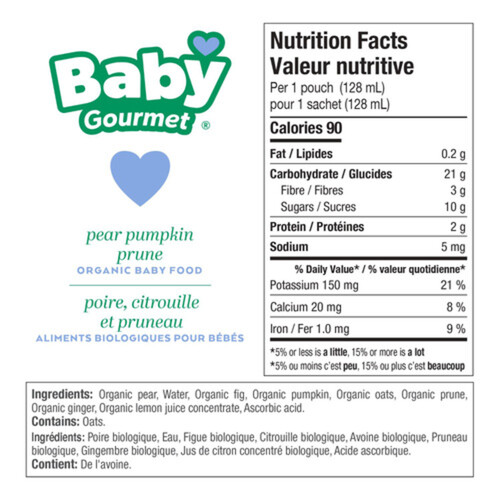 Baby Gourmet Organic Baby Food Pear Pumpkin & Prune 128 ml
Product Information
8 months + This delicious blend combines the sweetness of pears and figs with creamy pumpkin and oats. Ginger and prunes round out this great tasting recipe with 3 grams of fibre.
Ingredients
Ingredients: Organic Pear, Water, Organic Pumpkin, Organic Oats, Organic Fig, Organic Prune, Organic Ginger, Organic Lemon Juice Concentrate, Ascorbic Acid. Contains: Gluten.
Preparation And Usage
Serving instructions: serve warm or cold. Always check food temperature before serving. DO NOT MICROWAVE POUCH. If pouch is damaged or unusually inflated with air DO NOT consume. Refrigerate after opening. Consume within 24 hours. Keep cap out of reach of children.