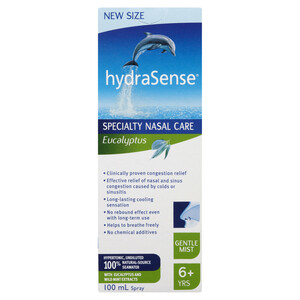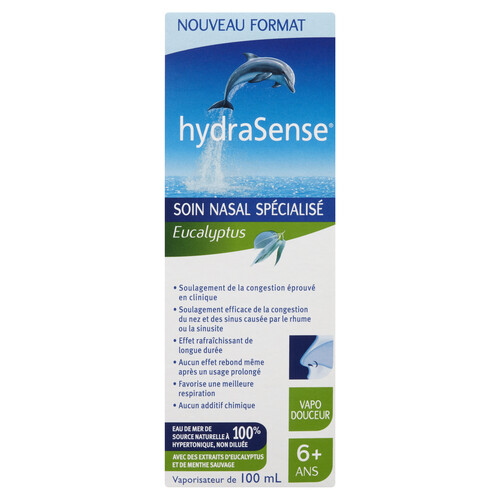 HydraSense Eucalyptus Nasal Mist 100 mL
Product Information
Storage
Store between 0° and 25°C.
Preparation And Usage
DOSAGE: Apply 1 spray of HYDRASENSE® EUCALYPTUS in each nostril by depressing the nozzle for 1 or 2 seconds, up to 4 times daily, followed by blowing of the nose for desired relief. INSTRUCTIONS: Place the nasal applicator on the container. Follow the directions specified in the enclosed package insert.