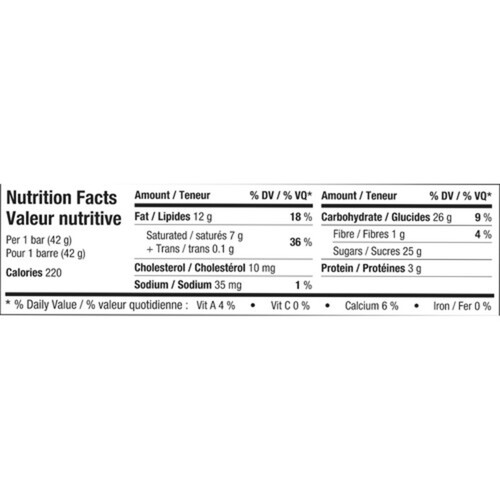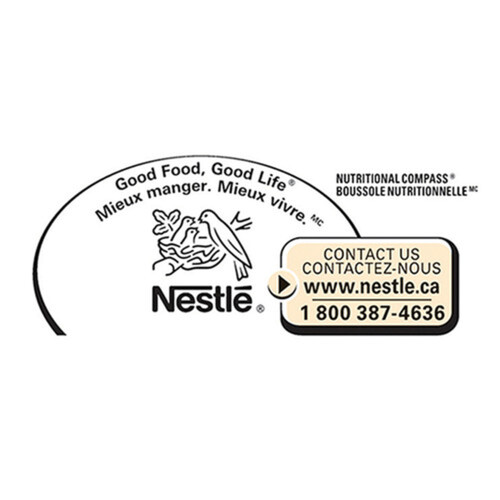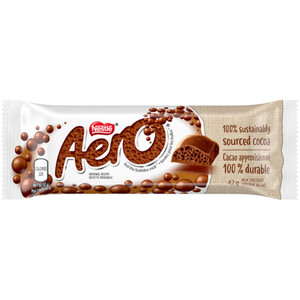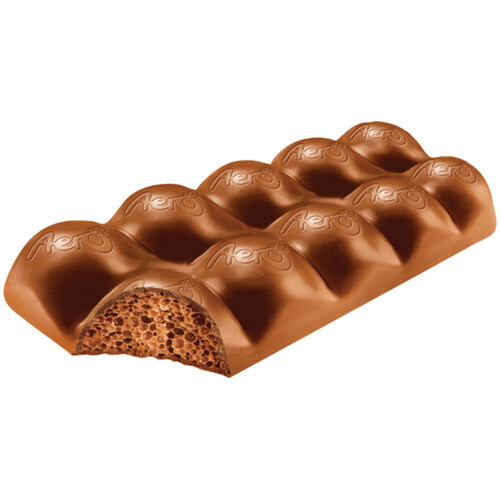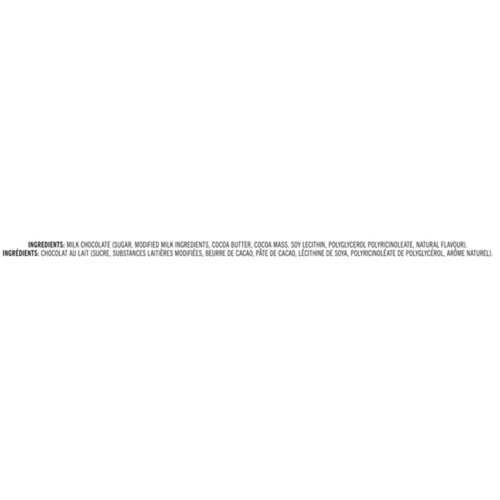 Nestlé Aero Chocolate Bar 42 g
Product Information
feel the bubbles melt with Aero Milk Chocolate Bar (42g). The definition of bubbly bliss: smooth, creamy milk chocolate with the incredible lightness of bubbles gives you an effortless melt in every bite!
Ingredients
Milk Chocolate (Sugar, Modified Milk Ingredients, Cocoa Butter, Cocoa Mass, Soy Lecithin, Polyglycerol Polyricinoleate, Natural Flavour).
Preparation And Usage
Place on rounded teaspoon of coffee into a mug, add boiling water, stir, and enjoy.
Nutritional Information
per per 1 bar (42 g)
| Amount                               | % Daily Value |
| --- | --- |
| Calories 220 | |
| Fat 12 g |                      18 % |
|  Saturated 7 g |                      35 % |
|  + Trans 0 g | |
|   Omega-6 0 g | |
|   Omega-3 0 g | |
|  Monounsaturated Fats 0 g | |
| Cholesterol 10 mg | |
| Sodium 35 mg |                      1 % |
| Potassium 0 mg |                      0 % |
| Carbohydrate 26 g |                      9 % |
|  Fibre 1 g |                      4 % |
|  Sugars 25 g | |
|  Sugar Alcohols 0 mg | |
| Protein 3 g | |
| Vitamin A |                      4 % |
| Vitamin C |                      0 % |
| Calcium |                      6 % |
| Iron |                      0 % |