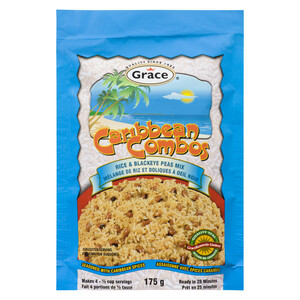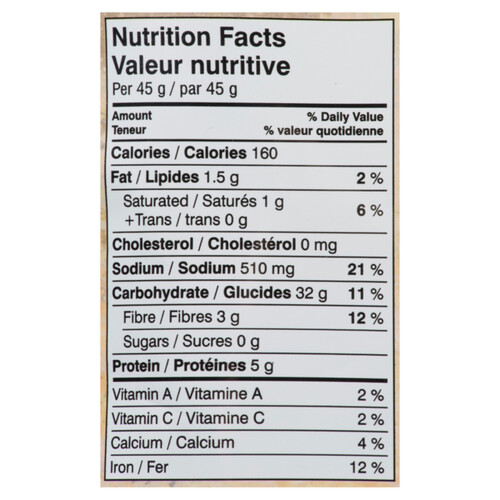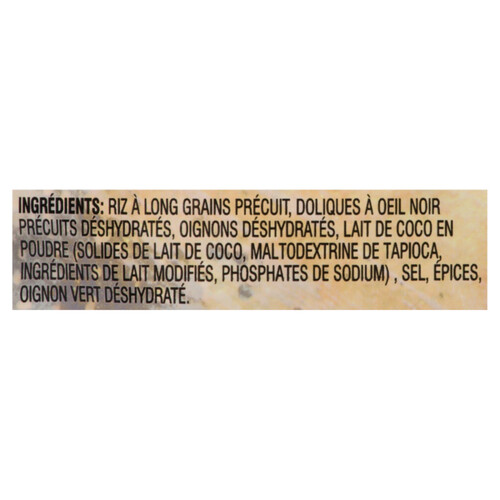 Grace Caribbean Combos Rice and Blackeye Peas Mix 175 g
Product Information
Ready in just 25 minutes! Seasoned with Caribbean spices.
Cooking & Usage Tips
What you'll need Stovetop directions 1 - 2 cups (400 ml) water - 1 tbsp (15 ml) margarine - package contents 2 - In a medium saucepan, bring water, margarine and package contents just to a boil. 3 - Cover. Continue boiling over medium heat, stirring occasionally, 15 minutes. 4 - Cover and let stand 3-5 minutes before serving. Sauce will thicken upon standing. Makes 4-½ cup (100 ml) servings. Microwave directions In a 2 quart microwave safe casserole, mix contents of pouch (175 g) with 15 oz. (425 ml) of water and 1 tablespoon of vegetable oil or margarine. Stir. Cover and microwave on high for 5 minutes, then 15-20 minutes at 50% power or reduced power or until most of the water is absorbed. Remove from oven and allow to stand for 5 minutes before fluffing with a fork.