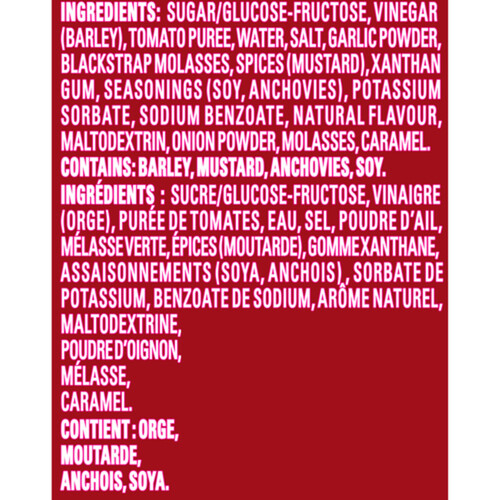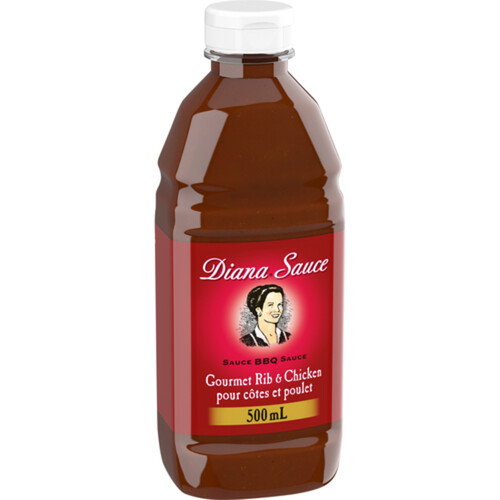 Diana Sauce Rib & Chicken
Product Information
Diana Gourmet Rib & Chicken Barbecue Sauce is made with the finest ingredients and a special blend of herbs and spices. Diana barbecue sauce is slowly simmered one careful batch at a time without any artificial flavours added to ensure that distinctive homemade taste. This BBQ sauce is perfect for ribs & chicken, just marinate or brush on meat.
Cooking & Usage Tips
Microwave - From Ambient Microwave Directions: 1. Open lid halfway. 2. Empty flavour and vegetable packages. Fill bowl with cold water. 3. Close lid. Microwave at Full Power for 2-4 minutes. Do not boil over! 4. Remove lid, stir, Enjoy!
Ingredients
Canola Oil, Water, Liquid Yolk (Egg), Parmesan Cheese (Milk), Dehydrated Garlic, Concentrated Lemon Juice, Seasonings (Mustard), Salt, Spices, Cultured Skim Milk Powder, Cured Anchovies, Skim Milk Powder, Sugars (Molasses, Glucose-Fructose), Xanthan Gum.
Nutritional Information
per 2 tbsp. (30 mL)
| Amount                               | % Daily Value |
| --- | --- |
| Calories 60 | |
| Fat 0 g |                      0 % |
|  Saturated 0 g |                      0 % |
|  + Trans 0 g | |
|   Omega-6 0 g | |
|   Omega-3 0 g | |
|  Monounsaturated Fats 0 g | |
| Cholesterol 0 mg | |
| Sodium 250 mg |                      10 % |
| Potassium 0 mg |                      0 % |
| Carbohydrate 14 g |                      5 % |
|  Fibre 0 g |                      0 % |
|  Sugars 13 g | |
|  Sugar Alcohols 0 mg | |
| Protein 0 g | |
| Vitamin A |                      0 % |
| Vitamin C |                      2 % |
| Calcium |                      0 % |
| Iron |                      2 % |