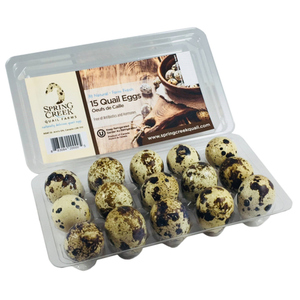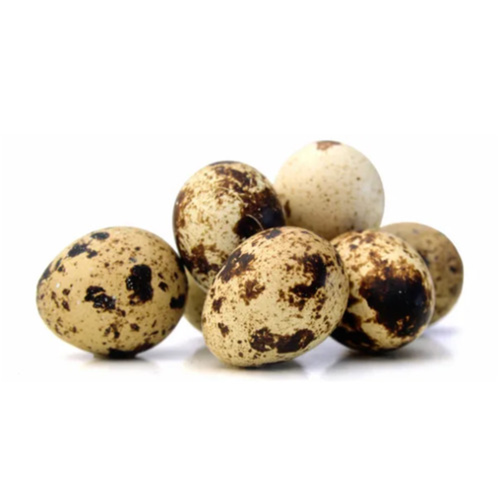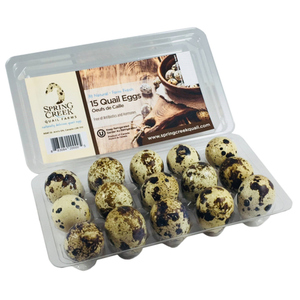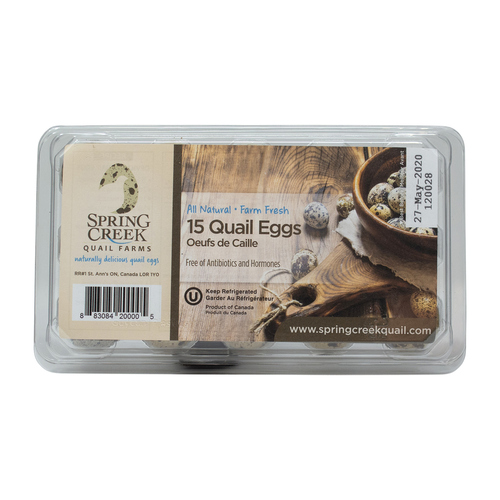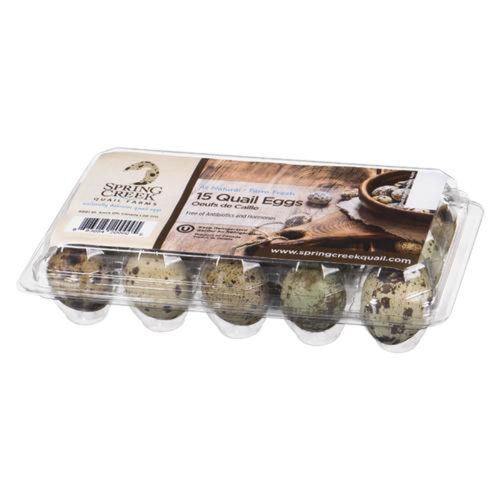 Spring Creek Fresh Quail Eggs 15 EA
15 per pack
($0.22 per item)
Product Information
Spring Creek Quail Farms is one of the largest producers of all natural Quail Eggs in North America. Spring Creek Quail are the Coturnix Japonica (Codorniz Japonica) breed which are known for their great tasting, rich in Vitamin A eggs. Spring Creek eggs are free from antibiotics and hormones and are kosher certified. They are collected with the utmost care using strict quality control procedures.
Brand
Spring Creek Quail Farms
Cooking Guidelines
Boil for 3 minutes, peel and savour the experience of farm fresh, all natural quality!
Nutritional Information
per (31 g)
| Amount                               | % Daily Value |
| --- | --- |
| Calories 45 | |
| Fat 3 g |                      4 % |
|  Saturated 1.5 g |                      8 % |
|  + Trans 0 g | |
|   Omega-6 0 g | |
|   Omega-3 0 g | |
|  Monounsaturated Fats 0 g | |
| Cholesterol 75 mg | |
| Sodium 0 mg |                      0 % |
| Potassium 37 mg |                      0 % |
| Carbohydrate 0 g |                      0 % |
|  Fibre 0 g |                      0 % |
|  Sugars 0 g | |
|  Sugar Alcohols 0 mg | |
| Protein 4 g | |
| Vitamin A |                      6 % |
| Vitamin C |                      0 % |
| Calcium |                      2 % |
| Iron |                      6 % |