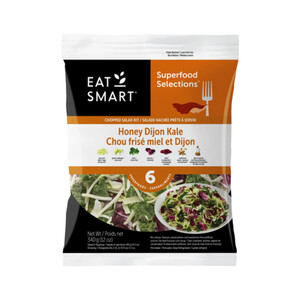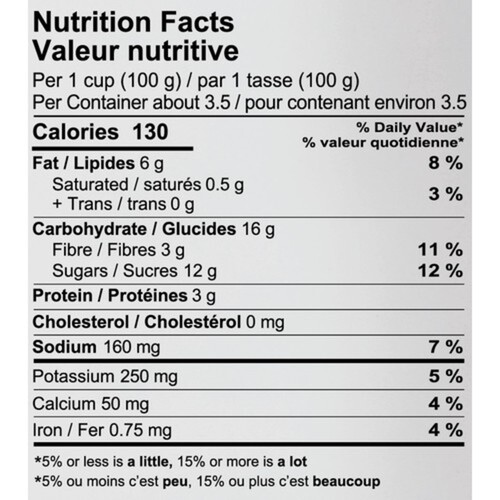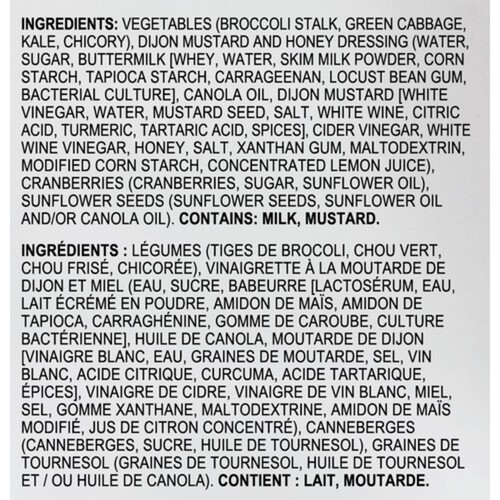 Eat Smart Salad Kit Honey Dijon Kale Mix 340 g
Product Information
It's time to take a walk on the sunny side of superfoods. Kale, broccoli, green cabbage, and chicory bask in the bright, sweet, crunchiness of roasted sunflower seeds and dried cranberries. A Honey Dijon dressing makes this salad taste like sunshine.
Country Of Origin
Due to the nature of this product, the country of origin can vary in order to maintain availability. Your product will be sourced from one of the following countries: USA, Peru, Spain, Chile, Argentina, Egypt and India.
Ingredients
vegetables (broccoli stalk, green cabbage, kale, chicory), honey dijon dressing (water, sugar, non fat buttermilk (when, water, skin milk powder, corn starch, tapioca starch, carrageenan, locust bean gum, culture), canola oil, dijon mustard (distilled vinegar, water, mustard seed, salt, white wine, citric acid, turmeric, tartaric acid, spices), apple cider viegar, white wine vinegar, honey, salt, xanthan gum, maltodextrin, modified corn starch, lemon juice concentrate), cranberries (cranberries, sugar, sunflower oil), sunflower seeds (sunflower seeds, sunflower oil and/or canola oil). Contains: milk.