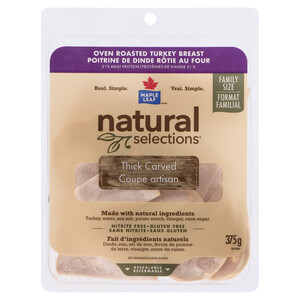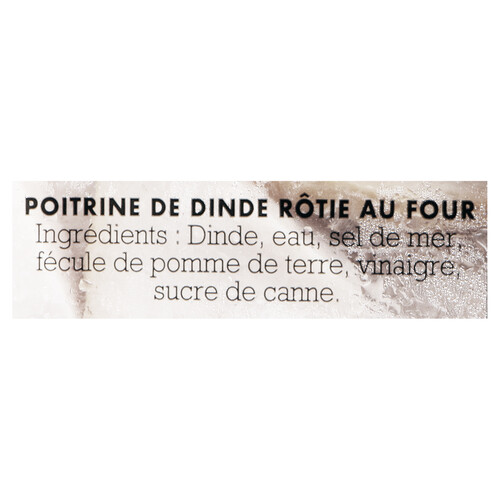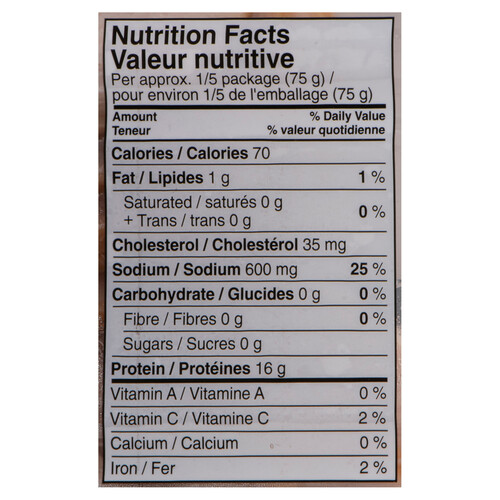 Maple Leaf Natural Selections Thick Carved Oven Roasted Turkey Breast 375 g
Product Information
Pack delicious lunches for the entire family with Maple Leaf Natural Selections Thick Carved Oven Roasted Turkey Breast. Made with natural ingredients, these thick, hearty slices of turkey breast have been oven roasted for delicious, savoury flavour. Plus, the resealable family-size package helps ensure the deli meat stays fresh and ready to enjoy. Made for families, the Maple Leaf brand offers premium meat using only natural ingredients with no artificial preservatives, flavours, colours, or sweeteners. Dedicated to providing wholesome, real food for Canadians for generations to come, Maple Leaf is the first major food company in the world to become carbon neutral. Join them in their commitment to build a more sustainable planet.
Cooking & Usage Tips
No Prep Instruction Required
Ingredients
Turkey; Water; Cultured Sugar; Sea Salt; Vinegar; Potato Starch; Spice.
Nutritional Information
per approx. 1/5 pac
| Amount                               | % Daily Value |
| --- | --- |
| Calories 70 | |
| Fat 1 g |                      1 % |
|  Saturated 0 g |                      0 % |
|  + Trans 0 g | |
|   Omega-6 0 g | |
|   Omega-3 0 g | |
|  Monounsaturated Fats 0 g | |
| Cholesterol 35 mg | |
| Sodium 600 mg |                      25 % |
| Potassium 0 mg |                      0 % |
| Carbohydrate 0 g |                      0 % |
|  Fibre 0 g |                      0 % |
|  Sugars 0 g | |
|  Sugar Alcohols 0 mg | |
| Protein 16 g | |
| Vitamin A |                      0 % |
| Vitamin C |                      2 % |
| Calcium |                      0 % |
| Iron |                      2 % |