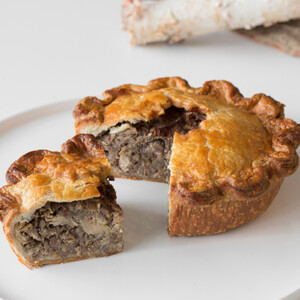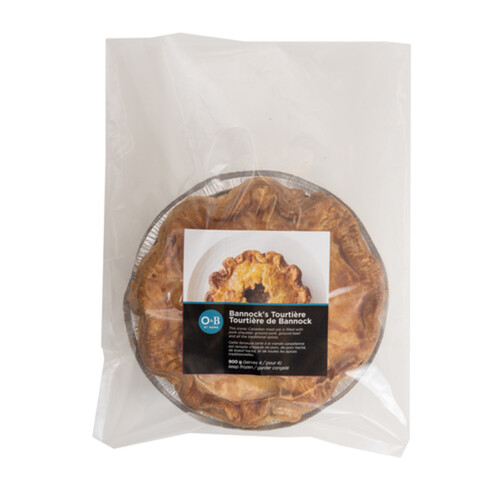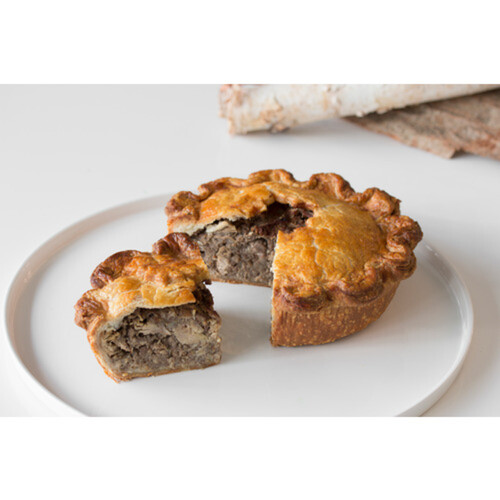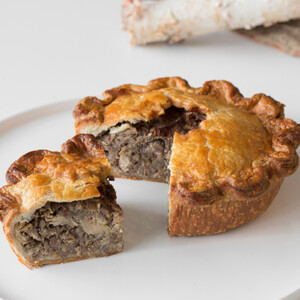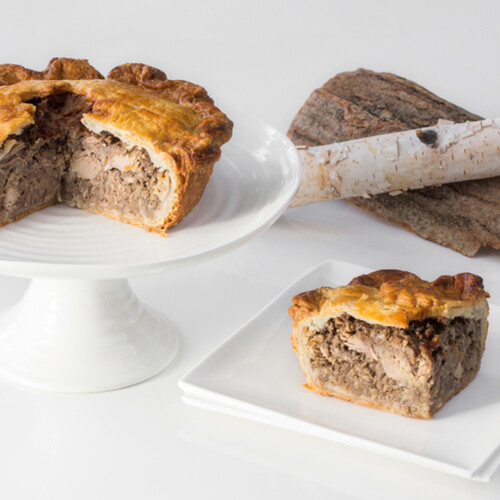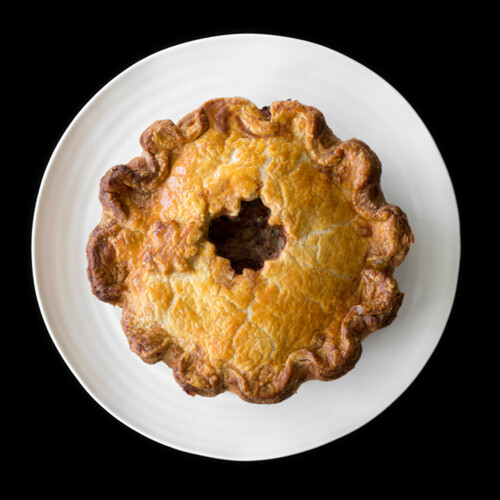 Oliver & Bonacini Bannocks Tourtiere 900 g
Product Information
Bannock Restaurant's bake-at-home tourtiere is filled with braised pork shoulder, ground pork, ground beef and all the classic spices. Chef Anthony Walsh perfected this recipe based on memories of his mom's housemade pie while growing up in Montreal. Though tourtiere is traditional to the holidays for many, this hearty Canadian comfort food can be enjoyed all year long.
Cooking & Usage Tips
"1. Bake from frozen. Preheat oven to 375°F. 2. Remove from packaging and place on an oven-safe baking tray. Bake for 50-60 minutes. 3. Allow to rest for 15 minutes prior to serving. Note: Do not thaw before baking."
Ingredients
Filling (pork, beef, stock (water, chicken bones, onions, celery, carrots, fennel, parsley, sea salt, thyme, bay leaves), onions, panko breadcrumbs (bleached wheat flour, shortening (palm oil), cane sugar, yeast, salt), carrots, Worcestershire sauce (water, vinegar, sugars (molasses, glucose-fructose), salt, anchovies, onion, natural flavour, garlic, spice, paprika extract)), celery, truffle paste (field mushrooms, sunflower oil, salt, rice starch, flavours, herbs), Kosher salt, sugar, garlic, butter, sherry vinegar, fennel, cilantro, parsley, allspice, green tabasco sauce (distilled vinegar, jalapeño pepper, water, salt, cornstarch, xanthan gum, ascorbic acid), nutmeg, thyme, pepper, cloves, coriander seed, fennel seed, dried chili pepper), pastry (white flour, lard, water, butter, vinegar, Kosher salt).
Other Information
This iconic Canadian meat pie is filled with pork shoulder, ground pork, ground beef and all the traditional spices. Serves 4. Keep frozen.