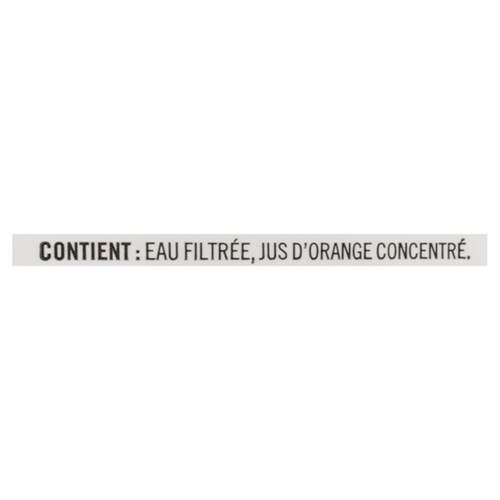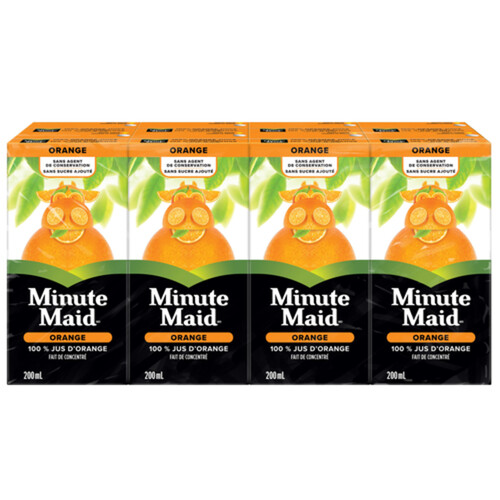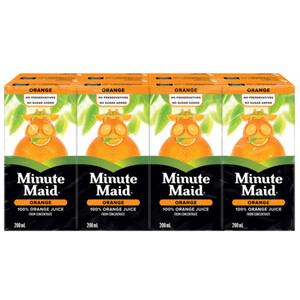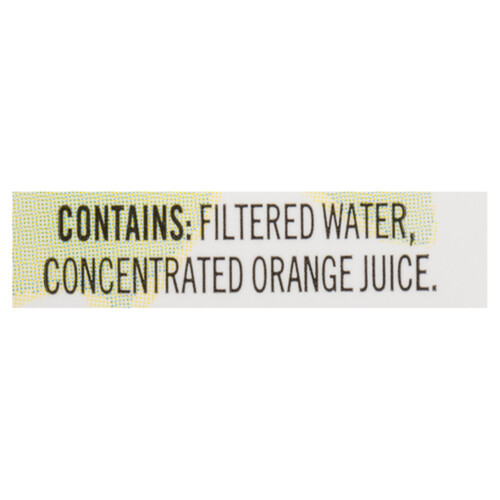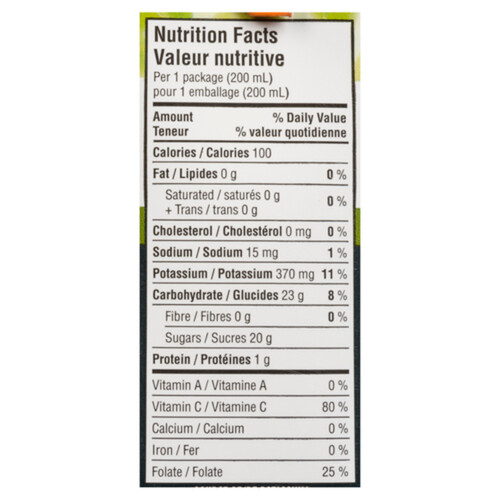 Minute Maid From Concentrate 100% Orange Juice 200mL carton, 8 pack
8 x 200ml
($0.27 per 100ml)
Product Information
This classic family favourite is made only from ripe, natural oranges. Available in a convenient juice box format with no preservatives and no sugar added, it's an excellent source of Vitamin C. As a global leader in juice beverages, we're on a mission to source high quality fruit and to deliver you and your family goodness. With generations of fruit expertise, Minute Maid® is a well-loved brand with a 60+ year history of delivering great-tasting and trustworthy products. Feel good about giving yourself and your family Minute Maid®.
Storage Tips
TETRA PACK(JUICE BOX
Ingredients
FILTERED WATER, CONCENTRATED ORANGE JUICE.
Nutritional Information
per 1 package (200
| Amount                               | % Daily Value |
| --- | --- |
| Calories 100 | |
| Fat 0 g |                      0 % |
|  Saturated 0 g |                      0 % |
|  + Trans 0 g | |
|   Omega-6 0 g | |
|   Omega-3 0 g | |
|  Monounsaturated Fats 0 g | |
| Cholesterol 0 mg | |
| Sodium 15 mg |                      1 % |
| Potassium 370 mg |                      11 % |
| Carbohydrate 23 g |                      8 % |
|  Fibre 0 g |                      0 % |
|  Sugars 20 g | |
|  Sugar Alcohols 0 mg | |
| Protein 1 g | |
| Vitamin A |                      0 % |
| Vitamin C |                      80 % |
| Calcium |                      0 % |
| Iron |                      0 % |