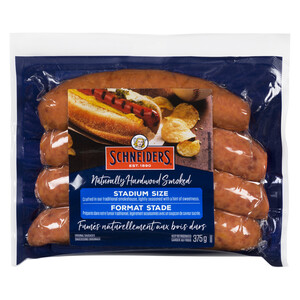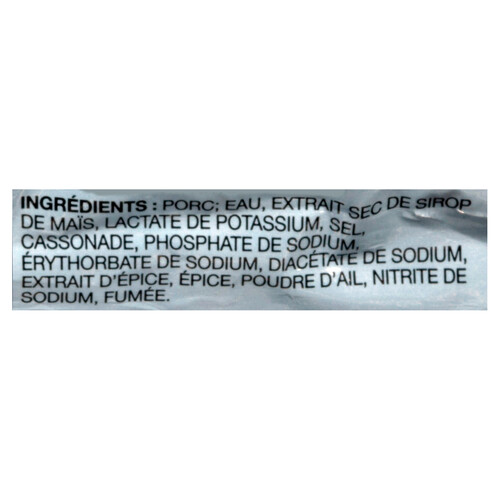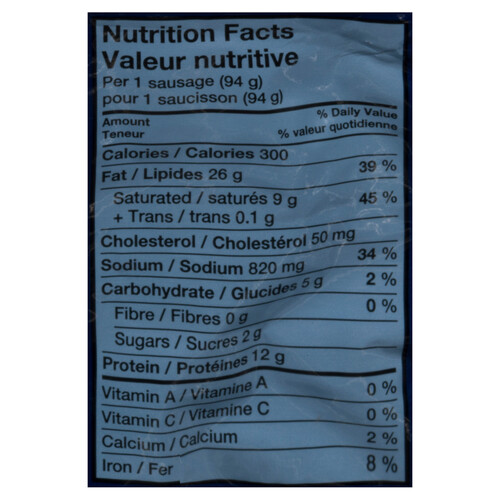 Schneiders Naturally Hardwood Smoked Stadium Size Sausage 375 g
Product Information
Made in the European style, Schneiders Naturally Hardwood Smoked Stadium Size Sausages bring traditional flavour to your table. These pork sausages, crafted from our premium cuts of meat, are lightly seasoned with a hint of sweetness and slowly smoked to give them rich taste and colour. Cook these extra-large smoked sausages on the grill or under a broiler for a bit of char, then pair them with traditional condiments or add them sliced to your favourite dishes. Since 1890, Schneiders brand has established a rich heritage of original and authentic recipes, using premium ingredients and taking all the time needed to honour the origin and inspiration of each recipe. Quality never gets old.
Cooking & Usage Tips
Preparation Instructions: For Best Tasting Sausages Prepare On The Barbecue. Barbecue: Grill Over Medium Heat For 5-6 Minutes; Tur Ning Frequently. Stovetop: Pan-Fry Over Medium Heat For 12-15 Minutes; Turning Frequently.