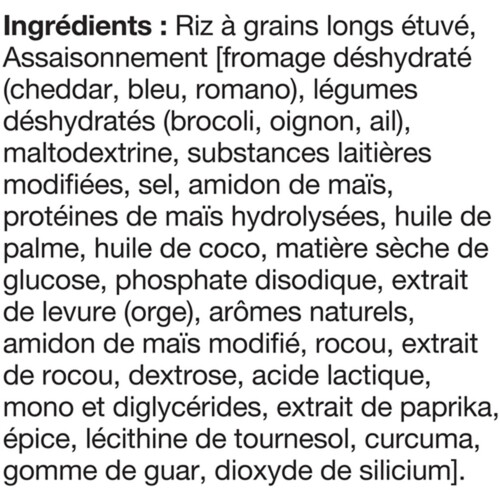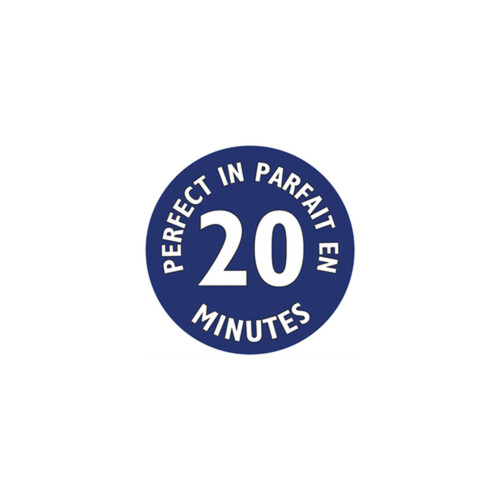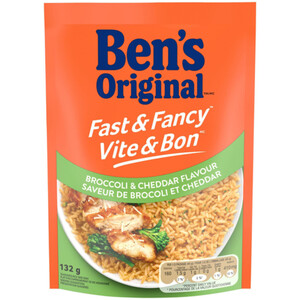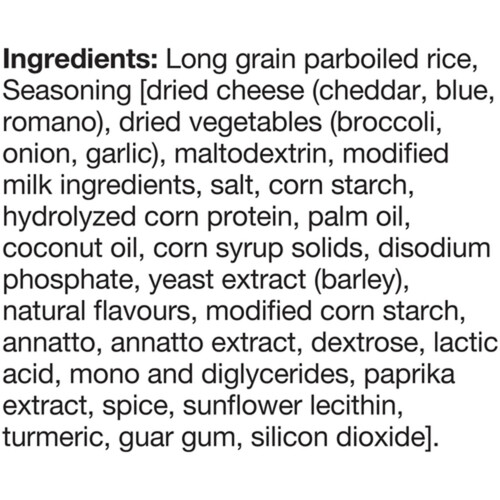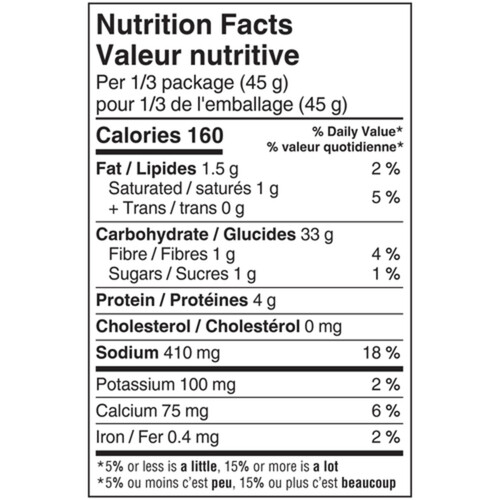 Ben's Original Rice Fast & Fancy Broccoli & Cheddar 132 g
Product Information
Ben's Original Fast & Fancy Broccoli & Cheddar Flavour Rice is the perfect option to complement your meal. A creamy delight that's ready in no time. Ready in 20 minutes, pair Ben's Original Fast & Fancy with your favourite vegetables & protein for an easy-to-make and complete meal. Perfect every time. For your next dinner recipe, try some of our other Fast & Fancy items like Ben's Original Country Chicken Flavour or Ben's Original Chinese Style Fried Rice. Better meals begin with Ben's.
Product Features
Ready in 20 minutes. 3 Portions.
Cooking & Usage Tips
Perfect Every Time® Stovetop directions : 1 Stir Stir contents of seasoning pouch and rice with 425 ml (1-3/4 cup) water. Bring to a vigorous boil. 2 Boil Reduce heat to medium-low, cover, and boil gently until most of the water is absorbed (about 20 minutes). 3 Serve Remove from heat, let stand covered for a few minutes to absorb remaining water. Fluff with a fork before serving. Suggested cooking times may vary with different appliances. For softer rice, increase water and/or cooking time. Microwave directions : 1 In a microwave safe dish, stir contents of seasoning pouch and rice with 500 ml (2 cups) water. Stir and cover. 2 Cook covered on high for 7-10 minutes. Stir, and cook on high for 8 minutes more. Let stand covered for 3-5 minutes.
Ingredients
Long grain parboiled rice, Seasoning [dried cheese (cheddar, blue, romano), dried vegetables (broccoli, onion, garlic), maltodextrin, modified milk ingredients, salt, corn starch, hydrolyzed corn protein, palm oil, coconut oil, corn syrup solids, disodium phosphate, yeast extract (barley), natural flavours, modified corn starch, annatto, annatto extract, dextrose, lactic acid, mono and diglycerides, paprika extract, spice, sunflower lecithin, turmeric, guar gum, silicon dioxide].
Nutritional Information
per (45 g)
| Amount                               | % Daily Value |
| --- | --- |
| Calories 160 | |
| Fat 2 g |                      2 % |
|  Saturated 0 g |                      0 % |
|  + Trans 0 g | |
|   Omega-6 0 g | |
|   Omega-3 0 g | |
|  Monounsaturated Fats 0 g | |
| Cholesterol 0 mg | |
| Sodium 0 mg |                      0 % |
| Potassium 0 mg |                      0 % |
| Carbohydrate 33 g |                      11 % |
|  Fibre 0 g |                      0 % |
|  Sugars 0 g | |
|  Sugar Alcohols 0 mg | |
| Protein 4 g | |
| Vitamin A |                      0 % |
| Vitamin C |                      0 % |
| Calcium |                      0 % |
| Iron |                      0 % |