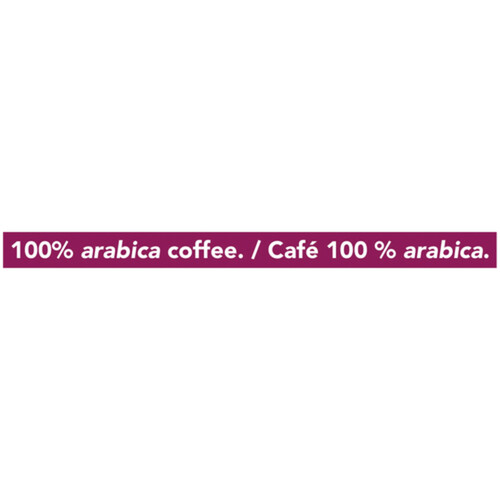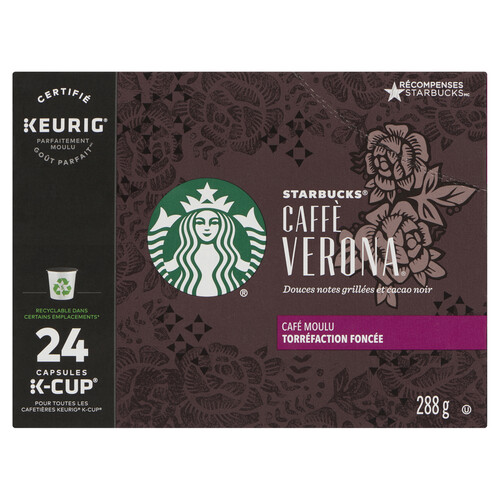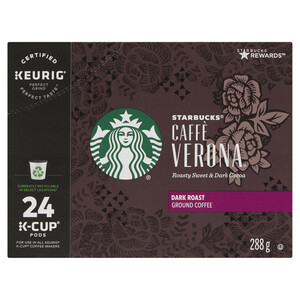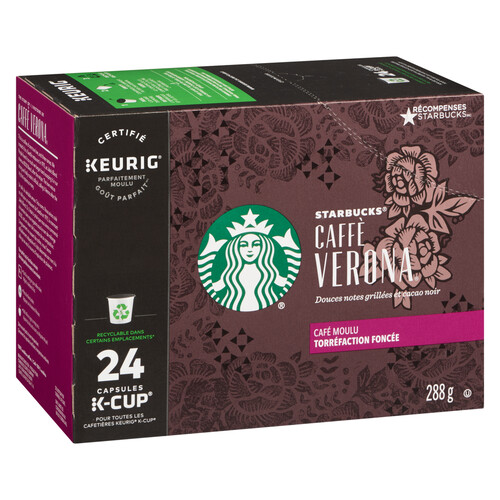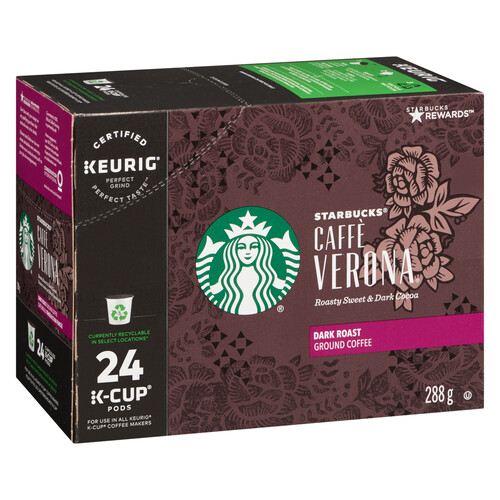 Starbucks Caffè Verona Coffee Pods 24 K-Cup
24 per pack
($0.92 per item)
Product Information
A passion for the culinary romance of Italy inspired this seductive, full-bodied blend of Latin American and Asia/Pacific coffees, with Italian Roast added for depth. It's rich and well-balanced with a dark cocoa texture and a roasty sweetness. Designed for use with the Keurig Single Cup Brewing System to provide a premium brewed coffee experience in less than a minute—without the mess.
Recycling Information
1. Peel lid and dispose.2. Empty contents or compost. Filter can remain.3. Recycle.Currently recyclable in select locations.**Currently recyclable in British Columbia, Canada.This package is made with a minimum of 35% post-consumer materials.
Preparation And Usage
Your perfect cup in less than a minute:• Use 8-oz. setting on your coffee maker.• Press the Brew button.• Add milk or sugar, or enjoy as is.