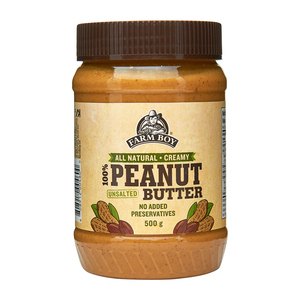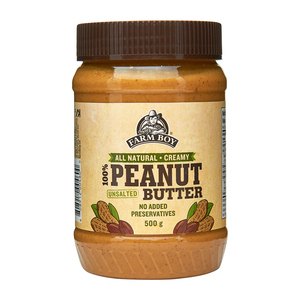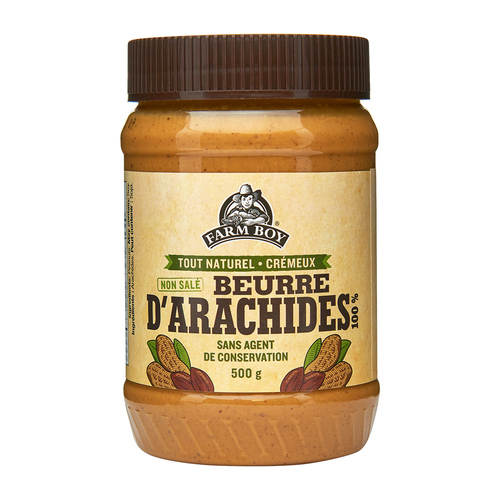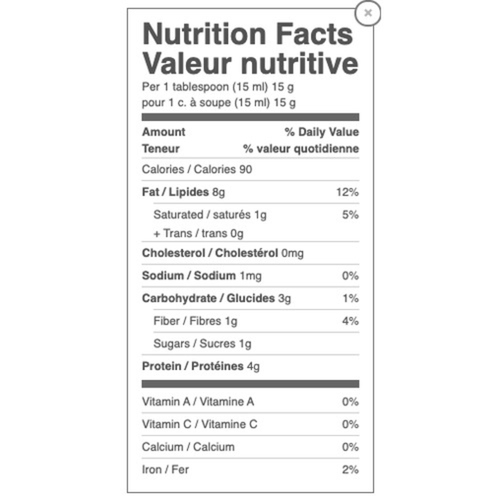 Farm Boy All Natural Unsalted Creamy Peanut Butter 500 g
Product Information
Spread the word! Farm Boy rich and creamy nut butters are delicious, spreadable and 100% natural. Made the old-fashioned way, with freshly ground dry-roasted nuts. No added salt, sugar, preservatives, or trans fats. Also available in Almond Butter.
Storage Tips
Storage Tips: For optimum storage, refrigerate after opening.
Ingredients
Ingredients: peanuts. May contain: soy.