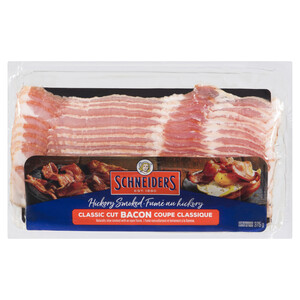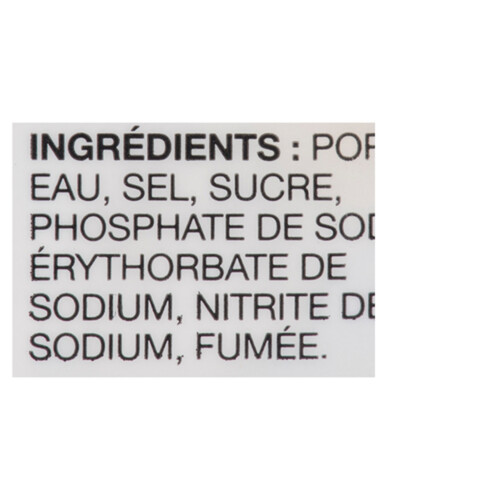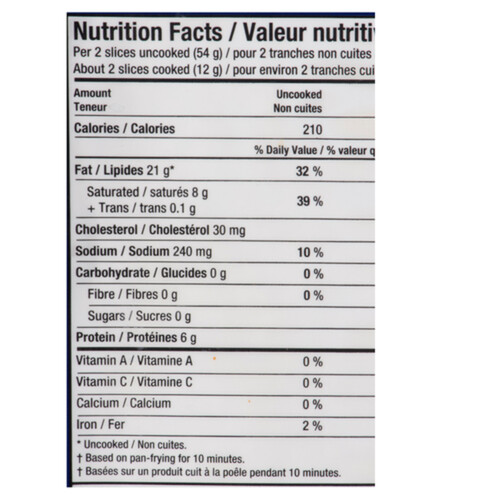 Schneiders Hickory Smoked Classic Cut Bacon 375 g
Product Information
Schneiders Hickory Smoked Classic Cut Bacon proves that when it comes to great bacon, there are no shortcuts for time and care. Though bacon seems simple, Schneiders has put decades of practice into perfecting the craft of this beloved breakfast food. It starts with the highest-quality pork belly, the ideal balance of salt and cane sugar in the brine, and a special mix of North American hickory and applewood for smoking. It is gently hung by hand to ensure it smokes evenly, then sliced nice and thick. Since 1890, Schneiders brand has established a rich heritage of original and authentic recipes, using premium ingredients and taking all the time needed to honour the origin and inspiration of each recipe. Quality never gets old.
Cooking & Usage Tips
Cooking instructions: Pan fry: place bacon slices in a cold pan. Cook over medium heat, turning often, until bacon is golden brown and desired crispness is achieved. Place slices on a paper towel before serving. Oven: place bacon on a baking pan lined with parchment paper in a preheated 375°F (190°C) oven. Cook for 15-20 minutes until desired crispness is achieved, turning once. Cook until a minimum internal temperature of 160°F (71°C) is reached.
Nutritional Information
per 2 slices (50 g)
| Amount                               | % Daily Value |
| --- | --- |
| Calories 190 | |
| Fat 19 g |                      29 % |
|  Saturated 7 g |                      36 % |
|  + Trans 0 g | |
|   Omega-6 0 g | |
|   Omega-3 0 g | |
|  Monounsaturated Fats 0 g | |
| Cholesterol 30 mg | |
| Sodium 220 mg |                      9 % |
| Potassium 0 mg |                      0 % |
| Carbohydrate 0 g |                      0 % |
|  Fibre 0 g |                      0 % |
|  Sugars 0 g | |
|  Sugar Alcohols 0 mg | |
| Protein 5 g | |
| Vitamin A |                      0 % |
| Vitamin C |                      0 % |
| Calcium |                      0 % |
| Iron |                      2 % |