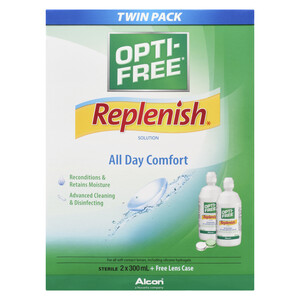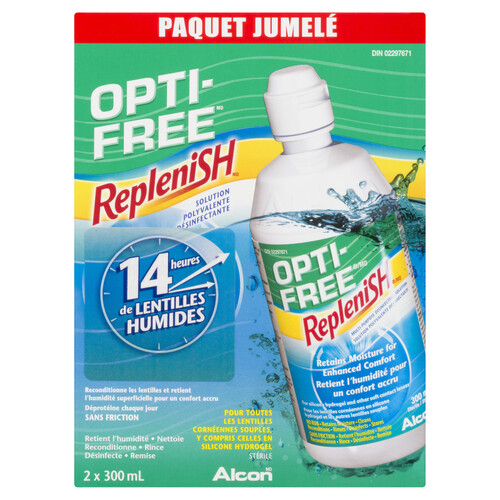 Alcon Contact Lens Solution Opti-Free Replenish Twin 600 ml
Product Information
Storage
Store upright at room temperature (15 - 25ºC).
Preparation And Usage
See package insert for complete instructions and important safety information before use. TO CLEAN, RECONDITION, DISINFECT AND REMOVE PROTEIN FROM YOUR CONTACT LENSES: - Always wash, rinse and dry hands thoroughly before you handle your lenses. - Thoroughly rinse each side of the lens (5 seconds) with OPTI-FREE® RepleniSH® MULTI-PURPOSE DISINFECTING SOLUTION (MPDS). - Fill your ALCON® Lens Case with fresh OPTI-FREE® REPLENISH® MPDS. Leave lenses in the closed lens case overnight or at least 6 hours. After soaking, lenses are ready to wear.