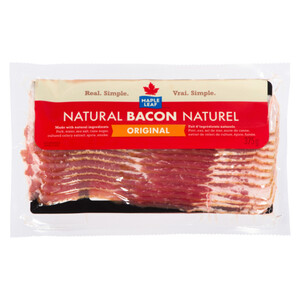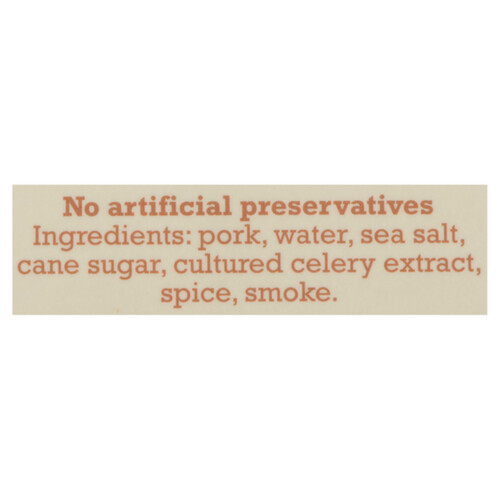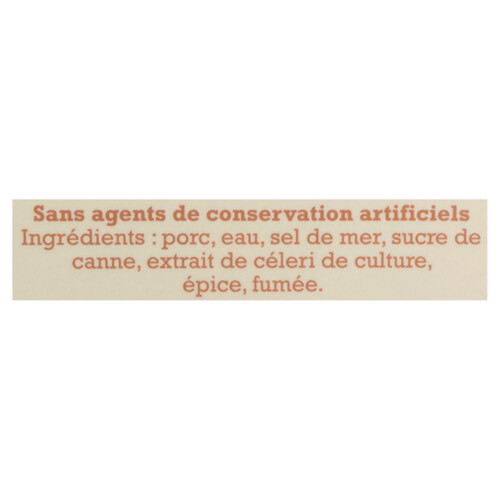 Maple Leaf Original Natural Bacon 375 g
Product Information
Made for families, Maple Leaf Original Natural Bacon features simple, natural ingredients. Bacon is a staple of breakfasts everywhere, and the Maple Leaf brand has cut out all the unrecognizable ingredients to provide your family with nothing but the best. Maple Leaf Natural Bacon is as simple as bacon smoked with Maplewood, with no artificial flavours and no artificial preservatives. Dedicated to providing wholesome, real food for Canadians for generations to come, Maple Leaf is the first major food company in the world to become carbon neutral. Join them in their commitment to build a more sustainable planet.
Product Features
- original natural bacon: made with real, simple ingredients - nothing added: no artificial flavours and no artificial preservatives - a delicious staple: a classic breakfast food - what's in the box: includes one 375-gram package of natural bacon - made by a carbon neutral company: maple leaf products are made by a company that has been carbon neutral since 2019. learn more about their commitment to carbon neutrality at mapleleaf.ca/carbonneutral
Cooking & Usage Tips
Cooking Instructions: Before Eating; Heat To An Internal Temperature Of 160°F (71°C). Pan Fry: Cook Over Medium Heat; Turning Often; Until Bacon Reaches Desired Degree Of Crispness. Bake: Place Bacon In Shallow Pan In 375°F (190°C) Oven Until Lightly Brown; Turning Once.
Ingredients
Ingredients: Pork, water, sea salt, cane sugar, cultured celery extract, spice, smoke.
Nutritional Information
per per 2 slices (50 g
| Amount                               | % Daily Value |
| --- | --- |
| Calories 200 | |
| Fat 20 g |                      26 % |
|  Saturated 7 g |                      35 % |
|  + Trans 0 g | |
|   Omega-6 0 g | |
|   Omega-3 0 g | |
|  Monounsaturated Fats 0 g | |
| Cholesterol 15 mg | |
| Sodium 310 mg |                      13 % |
| Potassium 100 mg |                      2 % |
| Carbohydrate 0 g |                      0 % |
|  Fibre 0 g |                      0 % |
|  Sugars 0 g | |
|  Sugar Alcohols 0 mg | |
| Protein 7 g | |
| Vitamin A |                      0 % |
| Vitamin C |                      0 % |
| Calcium |                      0 % |
| Iron |                      1 % |