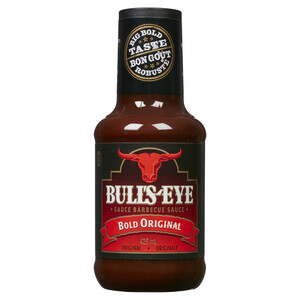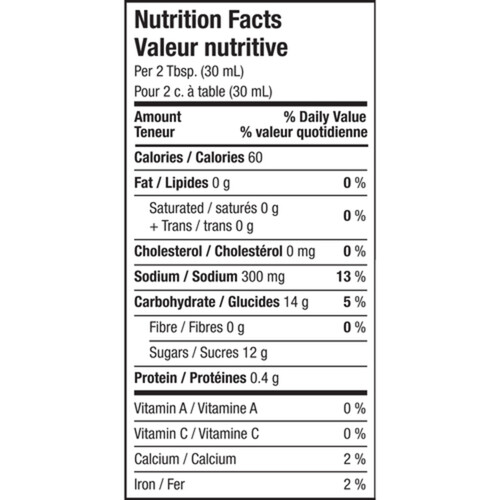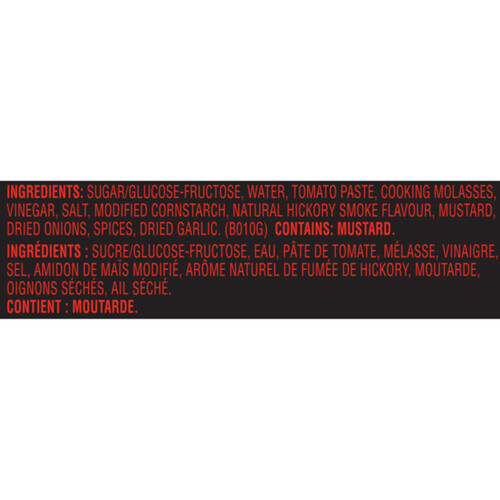 Bull's-Eye BBQ Bold Sauce Original 425 ml
Product Information
Tune your tastebuds with Bull's-Eye Bold Original Barbecue Sauce! This time Bull's-Eye comes up with most scrumptious, juicy and tempting barbeque sauce. Fresh grinded spices, tomato puree and other flavours creates a delectable, savoury aroma. Marinate with Bull's-Eye before you cook to tenderize the meat or brush on your steaks. Treat the whole family by serving this sauce as a table-top condiment, either as a topping or as a dipper. Kraft's perfect smoky and zesty BBQ sauce makes any food delicious to the last bite.
Product Features
One 425 ml bottle of Bull's-Eye Bold Original Barbecue Sauce
Cooking & Usage Tips
Other - From Ambient TO GRILL / BROIL: BRUSH meat with BULL'S-EYE during the last 10 to 15 minutes of cooking. Turn and baste occasionally until done. Oven cook - From Ambient TO BAKE: Pour BULL'S-EYE on meat before baking.
Storage
Refrigerate after opening
Preparation And Usage
Shake well
Nutritional Information
per Per 2 Tbsp. (30 mL)
| Amount                               | % Daily Value |
| --- | --- |
| Calories 60 | |
| Fat 0 g |                      0 % |
|  Saturated 0 g |                      0 % |
|  + Trans 0 g | |
|   Omega-6 0 g | |
|   Omega-3 0 g | |
|  Monounsaturated Fats 0 g | |
| Cholesterol 0 mg | |
| Sodium 300 mg |                      13 % |
| Potassium 0 mg |                      0 % |
| Carbohydrate 14 g |                      5 % |
|  Fibre 0 g |                      0 % |
|  Sugars 12 g | |
|  Sugar Alcohols 0 mg | |
| Protein 0 g | |
| Vitamin A |                      0 % |
| Vitamin C |                      0 % |
| Calcium |                      2 % |
| Iron |                      2 % |