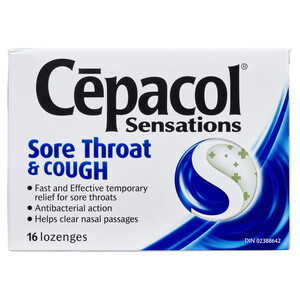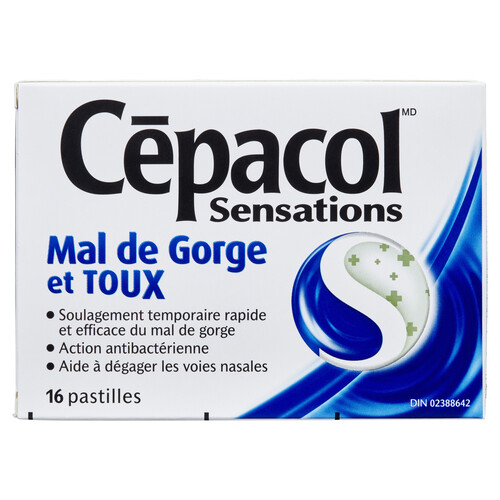 Cepacol Lozenges Sore Throat & Cold 16
16 per pack
($0.28 per item)
Product Information
Storage
Do not store above 25 °C.
Preparation And Usage
DIRECTIONS: Dissolve 1 lozenge slowly in mouth every 2 to 3 hours. Maximum 10 daily. Cépacol® Sensations Sore Throat & Cough Lozenges are suitable for adults and children. For children under 6 years: consult a physician. If symptoms are severe or persist for more than 2 days, consult a doctor. If cough worsens, persists for more then 7 days, or is accompanied by high fever, consult a doctor.