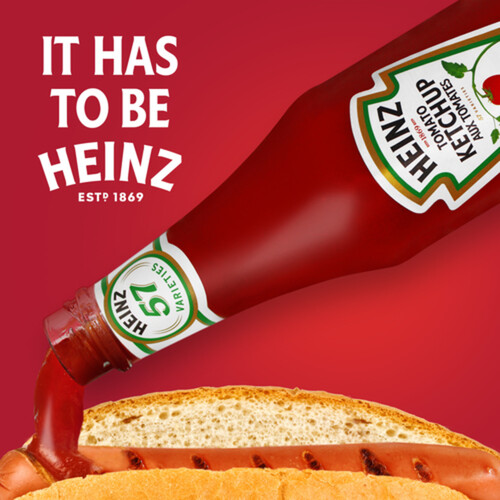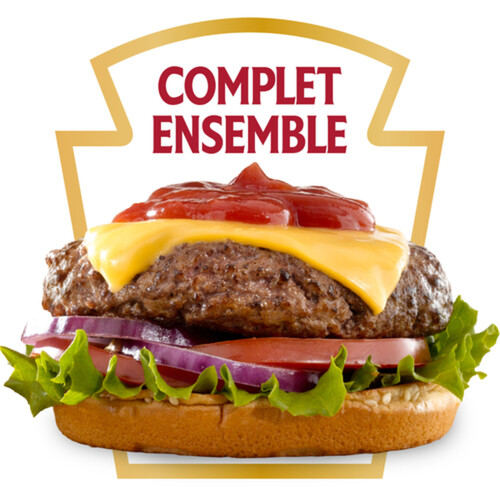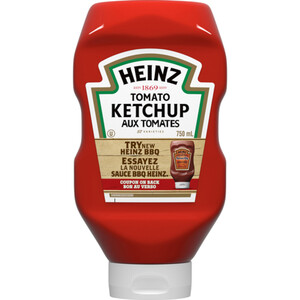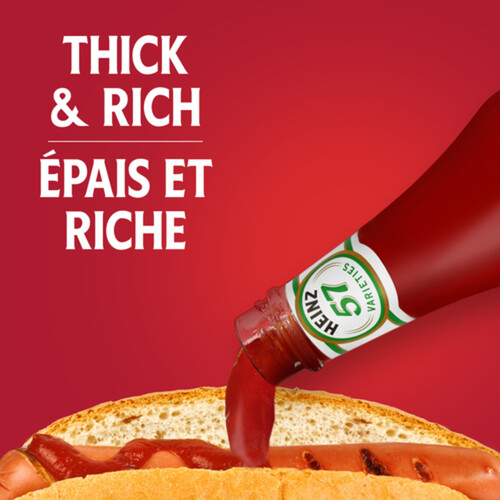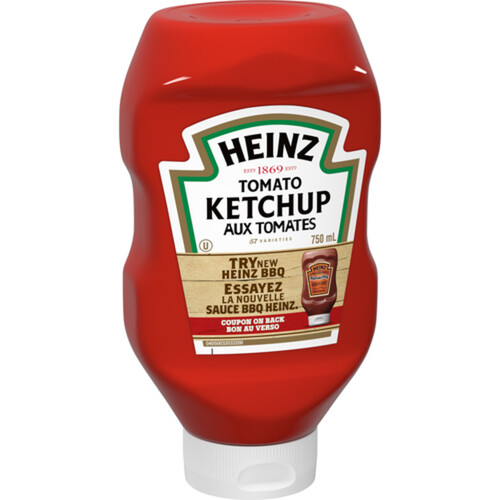 Heinz Tomato Ketchup 750 ml
Product Information
Since 1876, Heinz Tomato Ketchup has been synonymous with adding flavour to your favourite foods. Today, Heinz Tomato Ketchup is still made with fresh red, ripe and juicy Heinz tomatoes carefully blended with our unique spices to give you the signature thick and rich taste that you and your family love.
Product Features
One 750 ml bottle of Heinz Tomato Ketchup
Ingredients
Water, Sugar/Glucose-Fructose, Vinegar, Modified Corn Starch, Salt, Tomato Paste, Spices And Seasonings, Cooking Molasses, Natural Flavour, Mustard, Colour, Guar Gum (Thickener), Phosphoric Acid.
Storage
Refrigerate after opening.
Preparation And Usage
Thick ketchup; shake before using.
Nutritional Information
per (17.04 g)
| Amount                               | % Daily Value |
| --- | --- |
| Calories 20 | |
| Fat 0 g |                      0 % |
|  Saturated 0 g |                      0 % |
|  + Trans 0 g | |
|   Omega-6 0 g | |
|   Omega-3 0 g | |
|  Monounsaturated Fats 0 g | |
| Cholesterol 0 mg | |
| Sodium 140 mg |                      6 % |
| Potassium 35 mg |                      2 % |
| Carbohydrate 5 g |                      2 % |
|  Fibre 0 g |                      0 % |
|  Sugars 4 g | |
|  Sugar Alcohols 0 mg | |
| Protein 0 g | |
| Vitamin A |                      0 % |
| Vitamin C |                      0 % |
| Calcium |                      0 % |
| Iron |                      0 % |