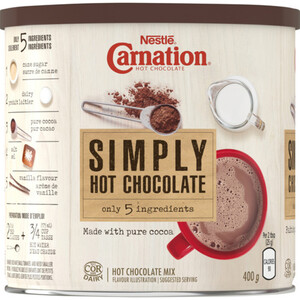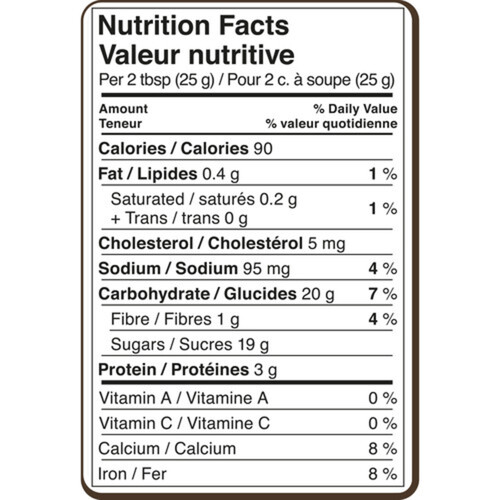 Nestlé Carnation Simply Hot Chocolate 400g
Product Information
Sip on the classic delight of hot chocolate, made with the simplicity of only 5 ingredients. Nestlé Carnation Simply Hot Chocolate is made with 5 simple ingredients: sugar, dairy, pure cocoa, vanilla flavour, and a pinch of salt. What better way to enjoy the sweet and creamy deliciousness of hot chocolate than with a completely uncomplicated cup?
Ingredients
Cane Sugar, Modified Milk Ingredients, Cocoa, Salt, Vanilla Flavour.
Preparation And Usage
Preparation2 Tbsp. (25g) 3/4 Cup (175mL) hot water.