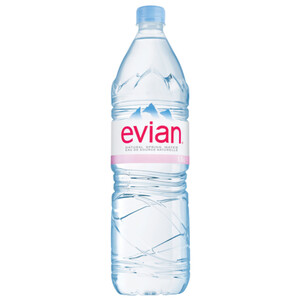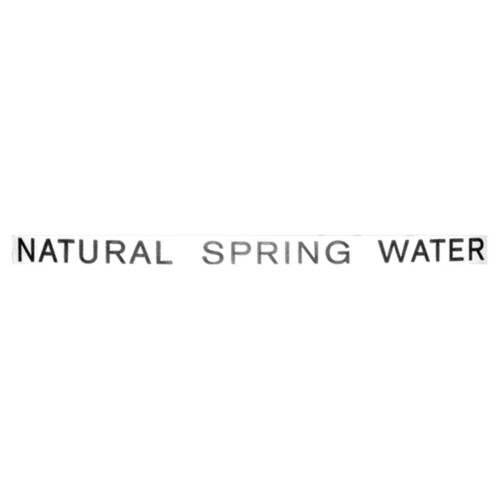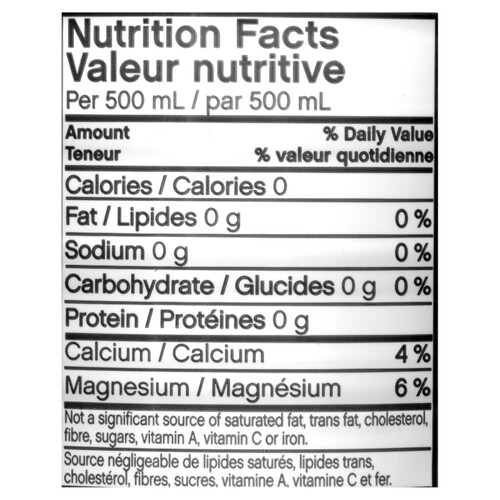 Evian Natural Spring Water 1.5 L
Product Information
Delicately crafted by nature with a unique 15 year journey through the heart of the French Alps, with naturally occurring minerals, electrolytes and a balanced pH. evian® owes everything to nature, so we are committed to preserving it. Certified Carbon Neutral. Please recycle.
Cooking & Usage Tips
Prepare me! Stovetop: In a non-stick fry pan medium heat, sauté frozen beefless ground until browned and heated throughout, 4-5 minutes. Microwave (1000W): Place 1 ½ cup (2 servings) of frozen beefless ground in microwave safe bowl Cover with microwave safe lid and cook for 2 -2 ½ minutes on high. Best in sauce: Place frozen beefless ground into simmering sauce in last 3-5 minutes of cooking. Tip: let stand for 2 minutes. Do not overcook. For food safety, cook thoroughly to internal temperature of 165 °F (75 °C) minimum.
Storage Tips
PET(PLASTIC)NONSODA
Ingredients
NATURAL SPRING WATER (DISSOLVED MINERAL SALTS @ 180C: 309 P.P.M. (MG/L),FLOURIDE ION: 0.1 P.P.M. (MG/L))
Nutritional Information
per 500ML
| Amount                               | % Daily Value |
| --- | --- |
| Calories 0 | |
| Fat 0 g |                      0 % |
|  Saturated 0 g |                      0 % |
|  + Trans 0 g | |
|   Omega-6 0 g | |
|   Omega-3 0 g | |
|  Monounsaturated Fats 0 g | |
| Cholesterol 0 mg | |
| Sodium 0 mg |                      0 % |
| Potassium 0 mg |                      0 % |
| Carbohydrate 0 g |                      0 % |
|  Fibre 0 g |                      0 % |
|  Sugars 0 g | |
|  Sugar Alcohols 0 mg | |
| Protein 0 g | |
| Vitamin A |                      0 % |
| Vitamin C |                      0 % |
| Calcium |                      4 % |
| Iron |                      0 % |