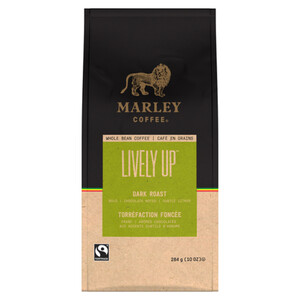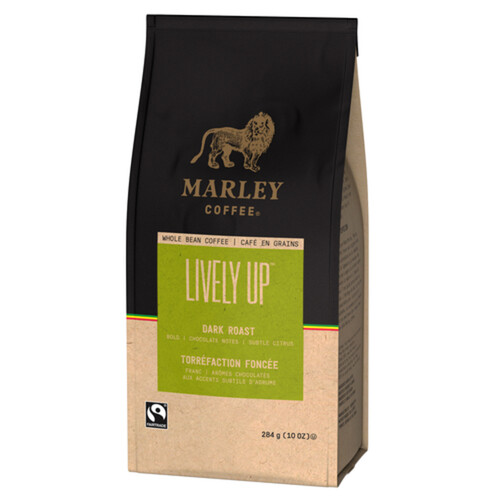 Marley Coffee Whole Bean Coffee Lively Up Dark Roast 284 g
Product Information
Marley Coffee Lively Up Coffee Blend is 100% Ethiopian and Fairtrade Certified™. Lively Up Yourself with this big, bold roast – an almighty blend with subtle hints of dark chocolate and citrus. Good people, come together, and spread the message of goodness and authenticity.
Preparation And Usage
Feel the love from every bean Start with cold filtered water. Use 2 level tbsp. (10 g) of coffee for every 6 fl. oz. (180 ml) of water. Please adjust to your liking. A fine cup of coffee should be brewed as carefully as it was grown. Savour, sip and enjoy! To ensure freshness, store in bag or airtight container.