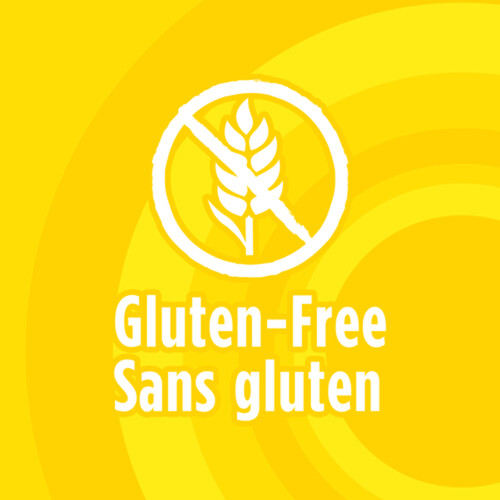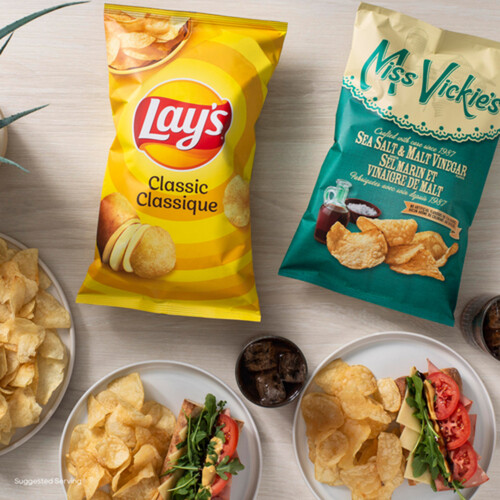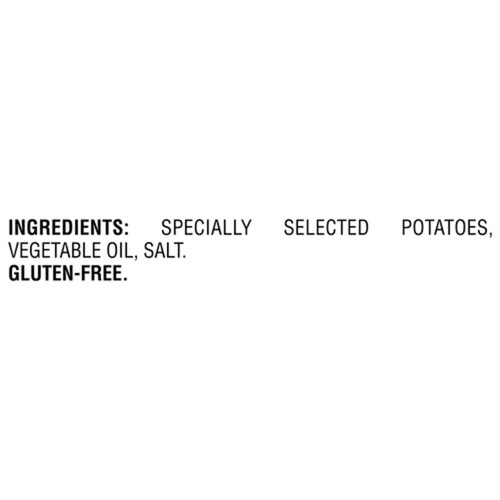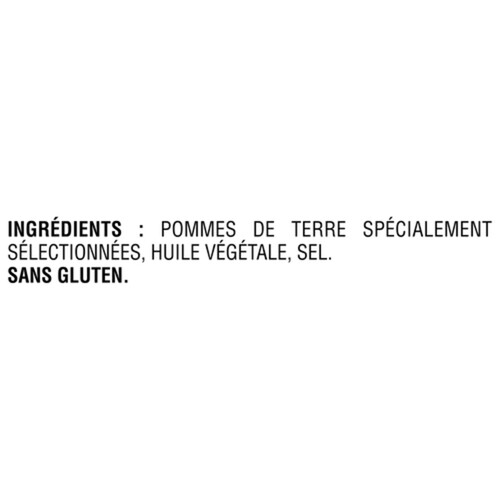 Lay's Potato Chips Classic 415 g
Product Information
Always fresh tasting, crispy and delicious, each bag of Lay's Classic® potato chips is made with specially selected potatoes and to the highest quality standards. Crispy and light tasting, Lay's Classic® potato chips were designed to put a smile on everyone's face, which makes them the perfect snack to share. Whether you keep a bag in your desk to complement your chicken salad sandwich at lunchtime or grab a bag to share at your next social occasion, Lay's Classic® chips will surely brighten your day! It's the 'Classic' snack tradition Canadians love!
Cooking & Usage Tips
Cooking instructions Stove top 5 minutes Stir regularly during cooking time. Microwave 1 minute / 125 ml 2 minutes / 450 ml Stir halfway through cooking. Cooking time may vary according to oven.
Ingredients
Specially selected potatoes, vegetable oil, salt. Gluten-Free.