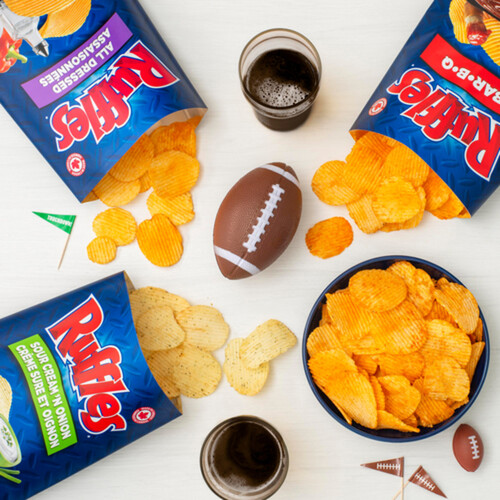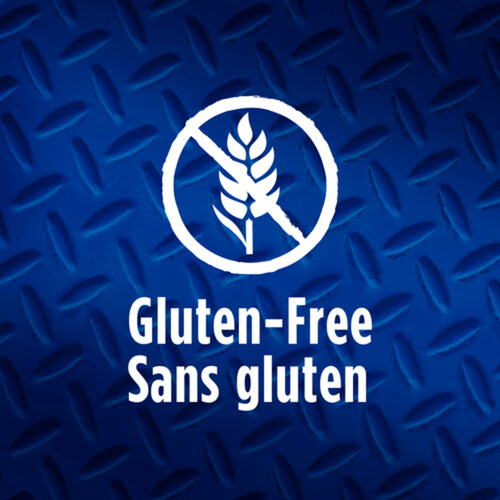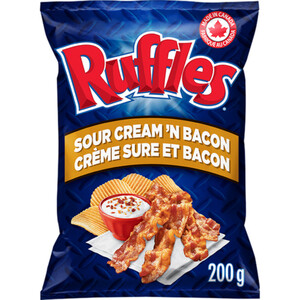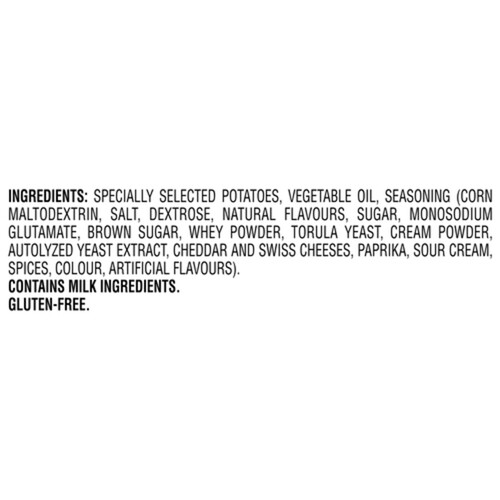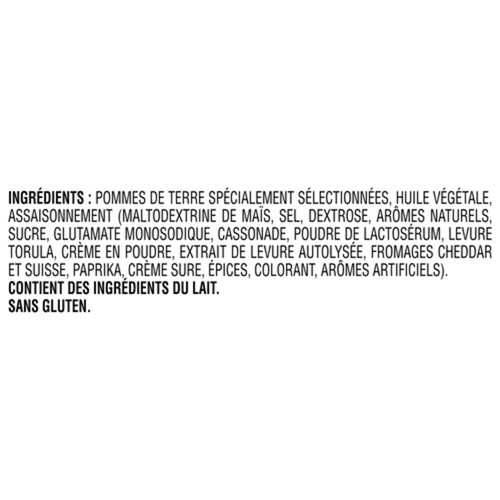 Ruffles Potato Chips Sour Cream 'N Bacon 200 g
Product Information
Mmmm... Bacon! Bacon makes everything better.Bacon flavoured potato chip- BAM -amazing. Now add the flavour of sour cream and you've got something even better than amazing. Ruffles* Sour Cream 'n Bacon potato chips. A flavour combination so epic you'll be speechless.
Product Features
0 Trans Fat
Cooking & Usage Tips
Cooking instructions Stove top 5 minutes Stir regularly during cooking time. Microwave 1 minute / 125 ml 2 minutes / 450 ml Stir halfway through cooking. Cooking time may vary according to oven.