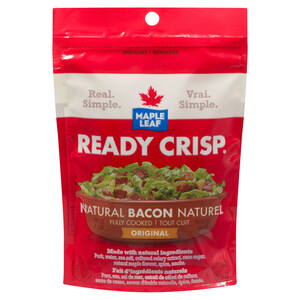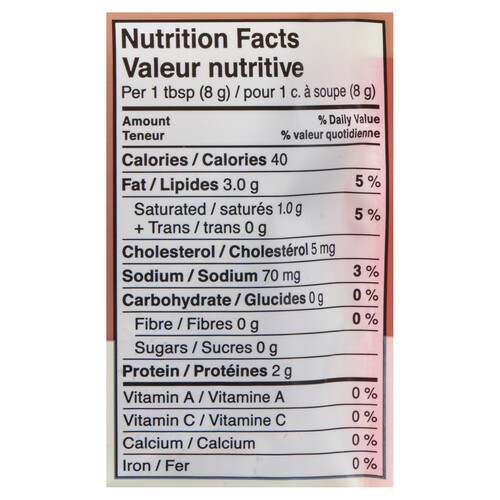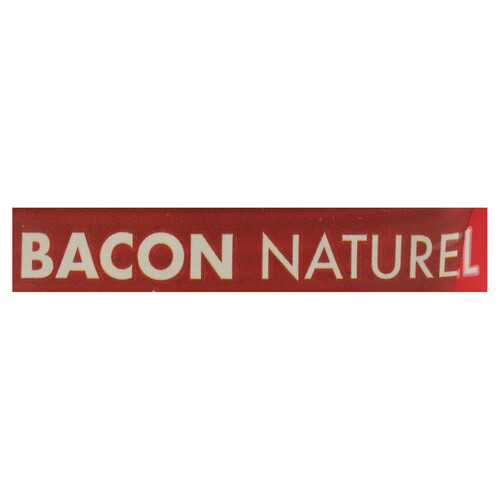 Maple Leaf Ready Crisp Fully Cooked Natural Bacon Pieces 85 g
Product Information
Enjoy delicious gourmet crispy bacon bits in your favorite recipes with Maple Leaf Ready Crisp Fully Cooked Natural Bacon Pieces. These real bacon pieces are made with quality cuts of pork carefully cooked for a perfectly crispy bite. Seasoned with sea salt, cane sugar, natural maple flavour, spices, and smoke, these all-natural bacon pieces are fully cooked and ready to go. Try them as a tasty salad topping or toss a handful into soups, stews, chili, or other recipes. Made for families, the Maple Leaf brand offers premium meats using only natural ingredients with no artificial preservatives, flavours, colours, or sweeteners. Dedicated to providing wholesome, real food for Canadians for generations to come, Maple Leaf is the first major food company in the world to become carbon neutral. Join them in their commitment to build a more sustainable planet.
Cooking & Usage Tips
No Prep Instruction Required.
Ingredients
Pork; Water; Sea Salt; Cultured Celery Extract; Cane Sugar; Natural Maple Flavour; Spice; Smoke.