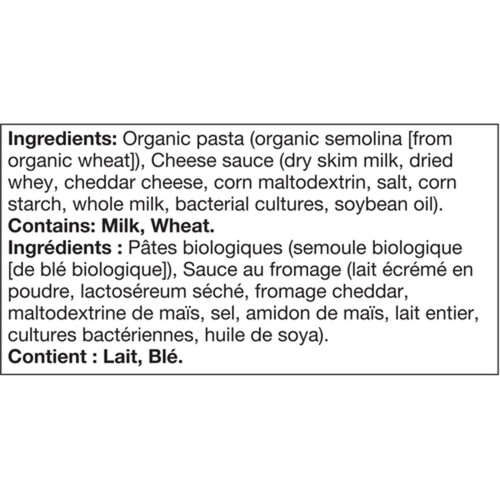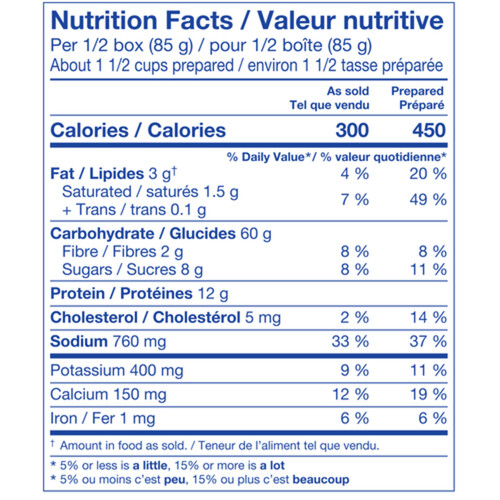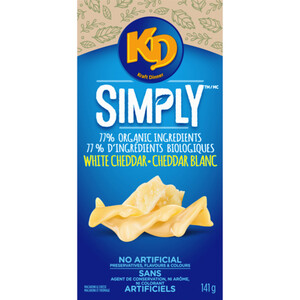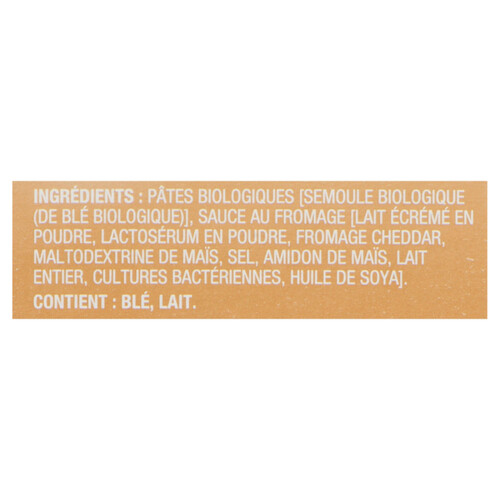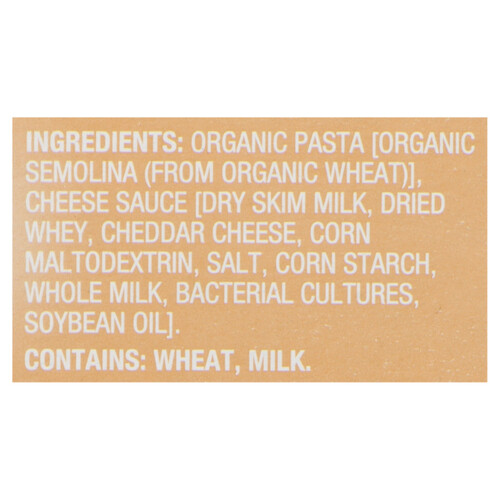 Kraft Dinner Simply Macaroni & Cheese - White Cheddar Spirals 141 g
Product Information
Introducing New KD Organics - a must have food for Canadian Families! KD brings Organic Mac & Cheese with the cheesy KD taste you love! KD Organic White Cheddar Spirals is made with 77% Organic Ingredients. Each box of KD Organic is made with No Artifical Colours, Flavours or Preservatives.
Product Features
Cheesy KD taste you know and love
Cooking & Usage Tips
Makes 3 servings, 3/4 cup each. Stove top directions Simply start with: 6 cups water, 1 - 1/2 tbsp. unsalted butter, 1/4 cup 1% partly skimmed milk Make it delicious: 1 Boil water in medium saucepan. Stir in pasta; cook 7 to 8 min. or until tender, stirring occasionally. 2 Drain. Do not rinse. Return to pan. 3 Add butter, milk and cheese sauce mix; mix well. Use organic: Prepare using organic butter and milk.
Ingredients
Modified Milk Ingredients, Water, Salt, Vinegar, Dried Chives, Bacterial Culture, Lactic Acid, Carob Bean Gum, Potassium Sorbate, Xanthan Gum, Calcium Propionate, Guar Gum*, Sorbic Acid*. *May Be Omitted.
Nutritional Information
per 1/3 Box (47 g) / Ab
| Amount                               | % Daily Value |
| --- | --- |
| Calories 170 | |
| Fat 2 g |                      2 % |
|  Saturated 0 g |                      4 % |
|  + Trans 0 g | |
|   Omega-6 0 g | |
|   Omega-3 0 g | |
|  Monounsaturated Fats 0 g | |
| Cholesterol 5 mg | |
| Sodium 420 mg |                      17 % |
| Potassium 0 mg |                      0 % |
| Carbohydrate 33 g |                      11 % |
|  Fibre 1 g |                      4 % |
|  Sugars 4 g | |
|  Sugar Alcohols 0 mg | |
| Protein 7 g | |
| Vitamin A |                      0 % |
| Vitamin C |                      0 % |
| Calcium |                      8 % |
| Iron |                      4 % |