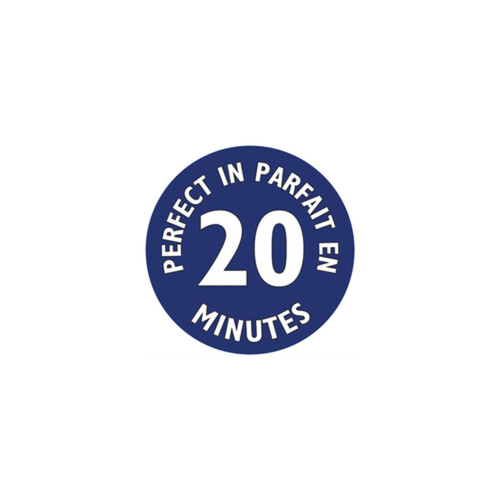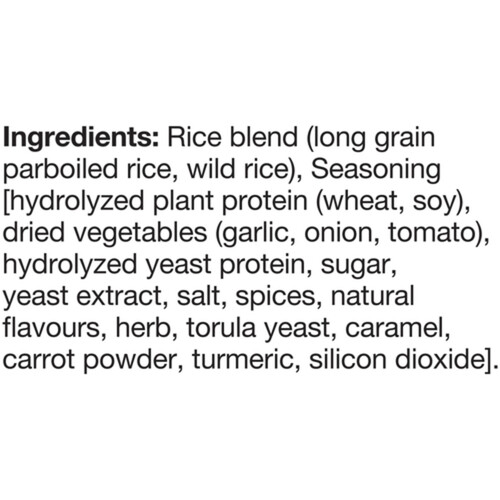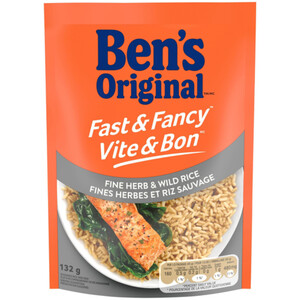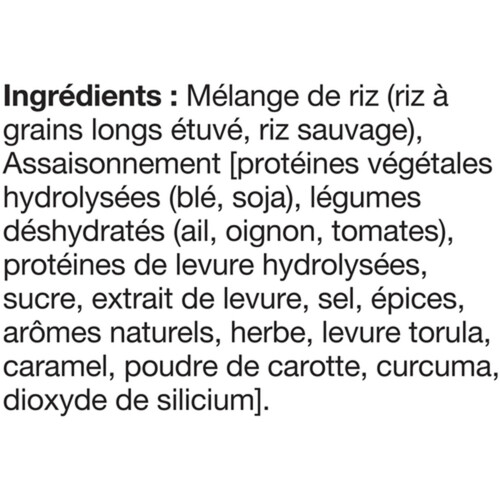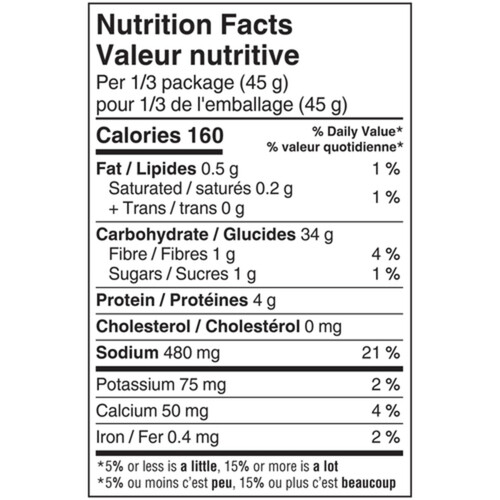 Ben's Original Fast & Fancy Fine Herb & Wild Rice 132 g
Product Information
This is what happens when easy meets tasty. Ben's Original Fast & Fancy Fine Herb & Wild Rice is made with a unique blend of spices so you can effortlessly make an everyday meal more special. Ready in 20 minutes, pair Ben's Original Fast & Fancy with your favourite vegetables & protein for an easy-to-make and complete meal. Perfect every time. For your next dinner recipe, try some of our other Fast & Fancy items like Ben's Original Country Chicken Flavour or Ben's Original Chinese Style Fried Rice. Better meals begin with Ben's.
Product Features
Ready in 20 minutes. 3 Portions.
Cooking & Usage Tips
Perfect Every Time® Stovetop directions : 1 Stir Stir contents of seasoning pouch and rice with 425 ml (1-3/4 cup) water. Bring to a vigorous boil. 2 Boil Reduce heat to medium-low, cover, and boil gently until most of the water is absorbed (about 20 minutes). 3 Serve Remove from heat, let stand covered for a few minutes to absorb remaining water. Fluff with a fork before serving. Suggested cooking times may vary with different appliances. For softer rice, increase water and/or cooking time. Microwave directions : 1 In a microwave safe dish, stir contents of seasoning pouch and rice with 500 ml (2 cups) water. Stir and cover. 2 Cook covered on high for 7-10 minutes. Stir, and cook on high for 8 minutes more. Let stand covered for 3-5 minutes.
Ingredients
Rice blend (long grain parboiled rice, wild rice), Seasoning [hydrolyzed plant protein (wheat, soy), dried vegetables (garlic, onion, tomato), hydrolyzed yeast protein, sugar, yeast extract, salt, spices, natural flavours, herb, torula yeast, caramel, carrot powder, turmeric, silicon dioxide].
Nutritional Information
per (45 g)
| Amount                               | % Daily Value |
| --- | --- |
| Calories 160 | |
| Fat 0 g |                      1 % |
|  Saturated 0 g |                      0 % |
|  + Trans 0 g | |
|   Omega-6 0 g | |
|   Omega-3 0 g | |
|  Monounsaturated Fats 0 g | |
| Cholesterol 0 mg | |
| Sodium 0 mg |                      0 % |
| Potassium 0 mg |                      0 % |
| Carbohydrate 34 g |                      11 % |
|  Fibre 0 g |                      0 % |
|  Sugars 0 g | |
|  Sugar Alcohols 0 mg | |
| Protein 4 g | |
| Vitamin A |                      0 % |
| Vitamin C |                      0 % |
| Calcium |                      0 % |
| Iron |                      0 % |