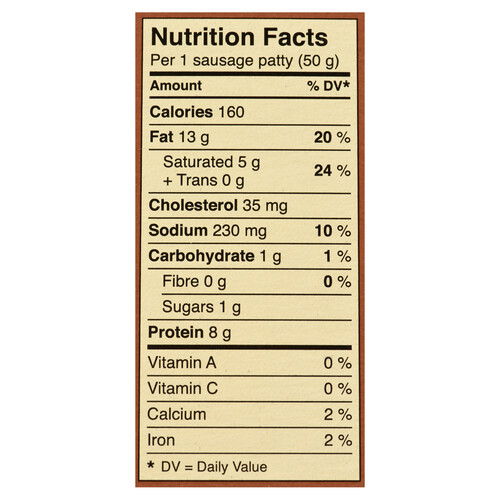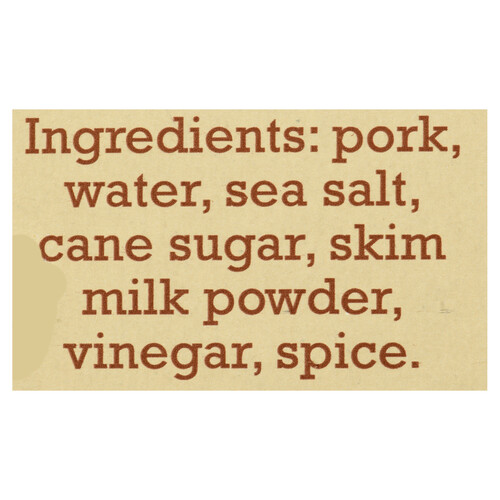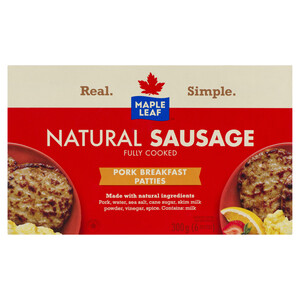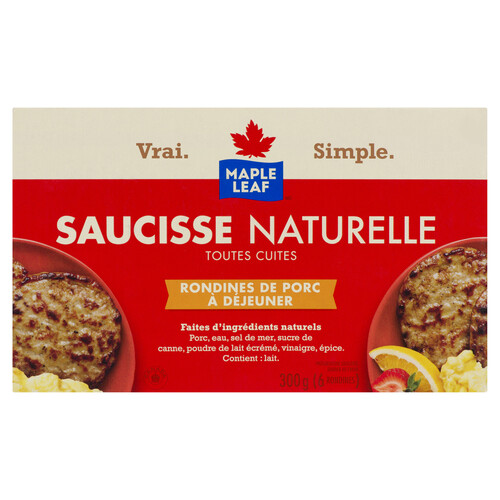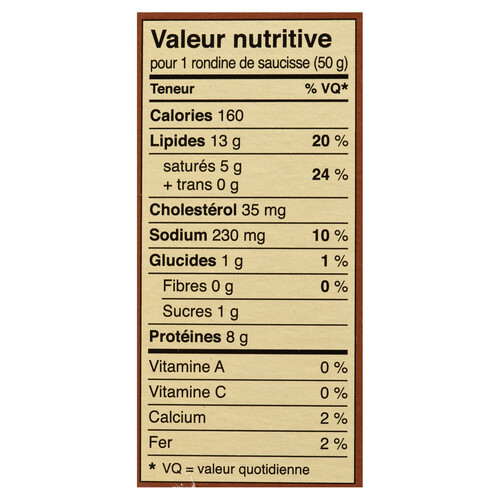 Maple Leaf Fully Cooked Natural Pork Breakfast Sausage Patties 300 g
Product Information
Have breakfast on the table in no time with Maple Leaf Natural Pork Breakfast Sausage Patties. These pre-cooked sausage patties are made with our quality cuts of pork carefully cooked to a perfect golden brown outside and tender and juicy inside. Made with natural ingredients including sea salt, cane sugar, and spices, this savoury breakfast sausage is fully cooked and ready to eat. Maple Leaf Natural Pork Breakfast Sausage patties are delicious served with eggs, pancakes, or your favourite breakfast food. Made for families, the Maple Leaf brand offers premium meat using only natural ingredients with no artificial preservatives, flavours, colours, or sweeteners. Dedicated to providing wholesome, real food for Canadians for generations to come, Maple Leaf is the first major food company in the world to become carbon neutral. Join them in their commitment to build a more sustainable planet.
Cooking & Usage Tips
Before Eating; Heat To An Internal Temperature Of 165°F (74°C). Heating Instructions Remove Patties From Inner Pouch. Microwave (1100 Watts): Place Patties In A Single Layer; On A Microwave-Safe Plate; Lined With Paper Towel. Microwave On High. Heating Times May Vary According To Oven Wattage. Number Of Patties Refrigerated Frozen 2 Patties 30 To 35 Sec 40 To 45 Sec 4 Patties 45 To 55 Sec 1 To 1½ Min 6 Patties 1 To 1½ Min 2 To 2½ Min Pan Fry: Heat Patties In A Frying Pan Over Medium Heat; Turning Occasionally Until Heated Through And Golden Brown. Refrigerated Frozen 7 To 9 Min 10 To 12 Min
Ingredients
Pork; Water; Sea Salt; Cane Sugar; Skim Milk Powder; Vinegar; Spice.