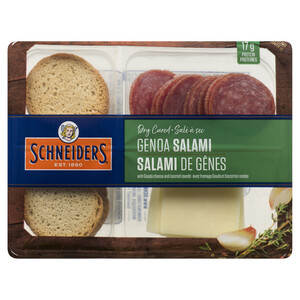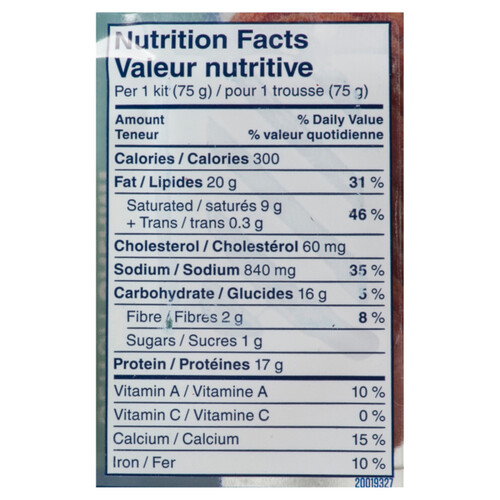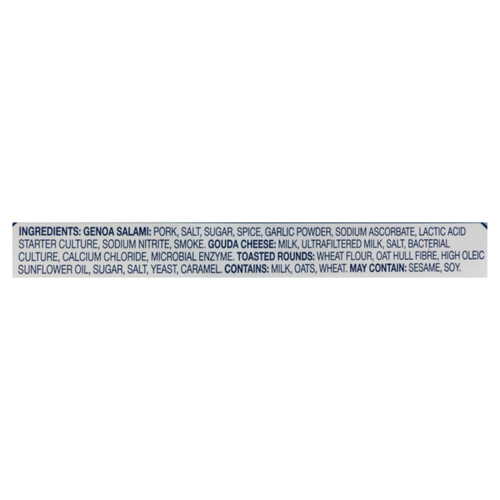 Schneiders Dry Cured Genoa Salami Snack Kit 75 g
Product Information
Treat yourself to a delicious snack with the Schneiders Dry Cured Genoa Salami Snack Kit. With 17 grams of protein per kit, this convenient salami and cheese snack pack makes it easy to enjoy your own personal charcuterie platter on the go, and it is a great choice to keep in the fridge at home or at the office for a late-afternoon indulgence. The Genoa salami is dry cured up to 18 days for a tangy kick and it pairs perfectly with the savoury sliced gouda and crackers. Since 1890, Schneiders brand has established a rich heritage of original and authentic recipes, using premium ingredients and taking all the time needed to honour the origin and inspiration of each recipe. Quality never gets old.
Cooking & Usage Tips
This Is An Ready to Eat Product. Preparation Instructions Are Not Required.