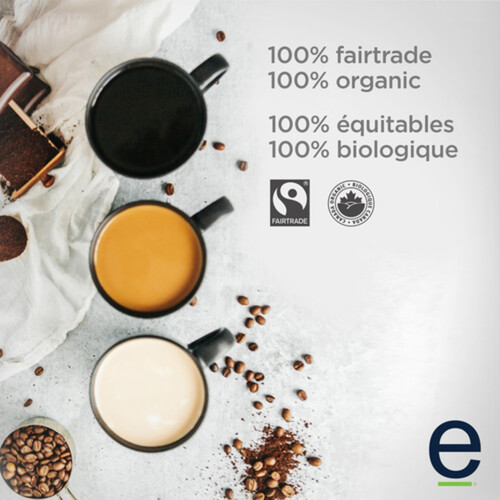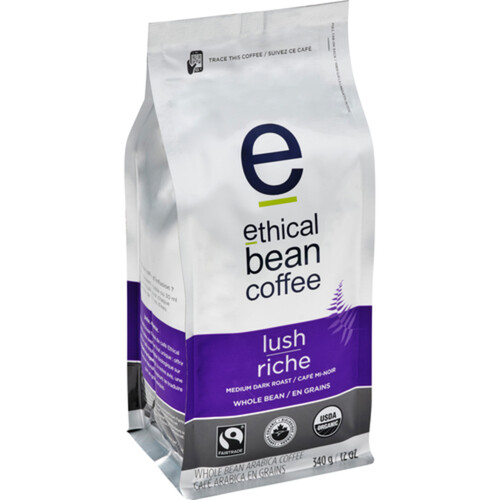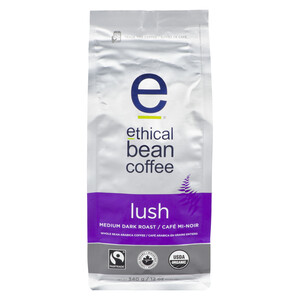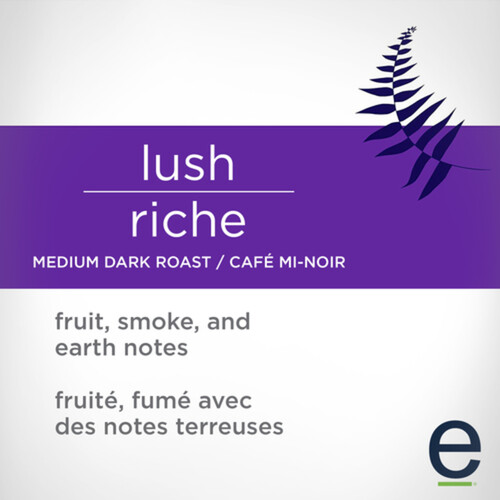 Ethical Bean Organic Lush Medium Dark Roast Whole Bean Coffee 340 g
Product Information
Ethical Bean Fairtrade Organic Coffee, Lush Medium Dark Roast, Whole Bean Coffee coffee delivers a lively cup of coffee for those who want to get off to a great start. Our full-bodied, richly flavoured blend with fruit, smoke and earthy notes, is made with 100% Arabica beans and offers a classic medium roast. Our Lush medium-dark roast organic coffee beans come directly from farmers in South and Central America, where we source only premium, 100% Arabica coffee. Every delicious cup of Ethical Bean coffee has been crafted with one simple objective in mind: to make the best fairtrade organic coffee on the planet. Period. Savour the fresh aroma of Ethical Bean Coffee. Proudly roasted in Canada and 100% fairtrade certified & organic, each bag includes a unique QR code on the back, so you can trace the journey of your beans from crop to cup.
Product Features
One 340g bag of Ethical Bean Fair Trade Organic Lush Medium Dark Roast whole bean coffee
Ingredients
Citric Acid, Natural Flavour, Corn Dextrin, Tricalcium Phosphate, Aspartame (Contains Phenylalanine), Potassium Citrate, Acesulfame-Potassium, Colour (Contains Tartrazine). (B012B)
Preparation And Usage
The perfect brewing ratio? Use 2 tablespoons or 30 ml of ground coffee for every 6 ounces, or 177 ml of water.
Nutritional Information
per (100 g)
| Amount                               | % Daily Value |
| --- | --- |
| Calories 0 | |
| Fat 0 g |                      0 % |
|  Saturated 0 g |                      0 % |
|  + Trans 0 g | |
|   Omega-6 0 g | |
|   Omega-3 0 g | |
|  Monounsaturated Fats 0 g | |
| Cholesterol 0 mg | |
| Sodium 0 mg |                      0 % |
| Potassium 0 mg |                      0 % |
| Carbohydrate 0 g |                      0 % |
|  Fibre 0 g |                      0 % |
|  Sugars 0 g | |
|  Sugar Alcohols 0 mg | |
| Protein 0 g | |
| Vitamin A |                      0 % |
| Vitamin C |                      0 % |
| Calcium |                      0 % |
| Iron |                      0 % |